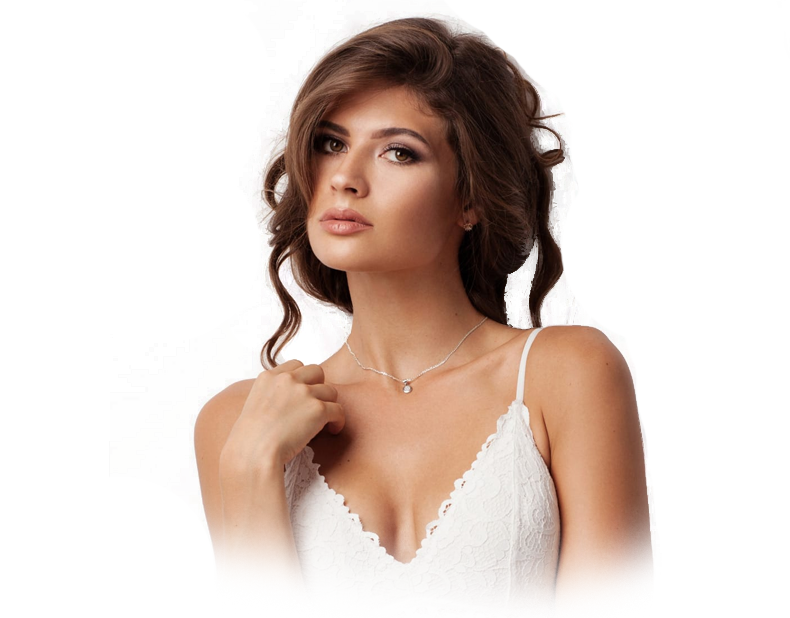 Endoscopic / Transaxillary Breast Augmentation
There are women who are naturally predisposed to have small breasts. While a number of them are okay with having small breasts, there is a section of women who are not happy with their breast size or how it affects the overall proportions of the body. Apart from genetics, there are other factors that could affect a woman's breast size such as weight loss, pregnancy, and breastfeeding which can lead to issues such as sagging breasts that lack volume. This can leave them yearning for more, fuller breasts that are perkier and firm. Although some women may be considering undergoing Breast Augmentation, they are concerned about having visible signs that suggest they had something done.
Endoscopic / Transaxillary breast augmentation, which a small percentage of Plastic Surgeons are skilled in, is a surgical breast enlargement technique that involves placing breast implants through a small incision in the natural crease in the armpit with the aid of an endoscope (a camera like device that can be placed through small incisions to give visibility of small enclosed spaces). As a result, visible scarring on the breastis avoided.
During breast augmentation, there are four incision points through which breast implants can be placed. These include periareolar, transumbilical, inframammary, and transaxillary. The approach that the Plastic Surgeon decides to use depends on factors such as your aesthetic goals, your body type (including breast shape and size) and whether you are planning to breastfeed children at some point in the future.
Types of Implants Used in Transaxillary Breast Augmentation
There are two types of breast implants which can be used during the Transaxillary breast augmentation and they are:
- Saline implants
- Silicone implants
Saline implants come deflated which allows the Plastic Surgeon to make a smaller incision in the armpit for placing them. Once they are in place, they are filled appropriately with sterile saline water so as to achieve the desired size, firmness, and fullness. The fluid within the saline implant does not possess any threat to the body. In the event that it leaks or ruptures, it is absorbed by the body.
Silicone implants offer the most natural appearance and feel. They are filled with gel and produce quality aesthetic results.
Selecting a breast implant that is proportional to your body will deliver the best results. That is why your Plastic Surgeon works with you to determine the ideal implant for your body type.
The type of profile of the breast implant that you choose will determine the projection of your breasts. There are three breast implant profile types namely:
The low profile, ibreast implants which ensure that the breasts hardly project too far out from the body thereby providing the most subtle and natural results. Although the increase in size is significant, it would be hard to tell if the patient had a breast augmentation.
Medium profile breast implants usually provide more fullness while creating a natural appearance. Other individuals would only wonder if you had breast augmentation but they wouldn't be sure.
High profile breast implants provide a lot more projection and look more augmented but are ablce to maintain a narrower base. These types of implants are suited for women who prefer a fuller look with more projection.
Our Commitment To You
Our highly trained and experienced staff will guide you smoothly and comfortably along the entire process to allow you to make the best decision. At Al Shunnar Plastic Surgery, our experts have more than 20 years of experience in plastic and cosmetic surgery and have helped more than 10,000 patients safely achieve their dream of beauty and confidence including a significant number of Transaxillary Breast Augmentation surgeries in Dubai. We will identify the most suitable expert for you, who will listen to you, understand and identify your individual and detailed requirements in a tailor-made consultation. He/she will also advise you on what you should expect from the Transaxillary Breast Augmentation procedure and ultimately develop the most suitable treatment plan for you.
Transaxillary Breast Augmentation Process
a) The Consultation
The first step of a Transaxillary Breast Augmentation is having a detailed consultation and examination in the clinic with our Board-Certified Plastic Surgeon, to determine a tailor-made plan for each candidate.
The Plastic Surgeon will assist you in choosing the right implant based on your goals and your existing proportions because they come in different types and shapes.
The second step is to schedule a Transaxillary Breast Augmentation surgery with the highly experienced Plastic Surgeon who is an expert in Transaxillary breast augmentation and other body contouring procedures. Prior to the procedure, each patient is screened to ensure that it is safe to proceed with the procedure. This includes a pre-anesthetic consultation, blood testing, and to ensure the patient is a fit candidate for the transaxillary breast augmentation procedure.
The transaxillary breast augmentation procedure is often done on an outpatient basis. It usually takes 1-2 hours under general anesthesia. Sometimes local anesthesia combined with intravenous sedation is used.
During the surgery, the surgeon makes a 1 -inch incision high in the natural crease of the armpit. Through this incision, he/she can approach the pectoralis from the side without having to cut through it as it happens with the other breast augmentation techniques. The surgeon then creates a space under the muscle itself (submuscular) or under the lining of the muscle (subfacial), known as the breast pocket. He/she then places the implant samples' sizers in order to confirm the best size, shape, and position. When the best breast implant is selected, it is placed in the breast pocket and the axillary incision is then closed using dissolvable sutures and bandaged.
The expert Plastic Surgeon accompanies the patient throughout the entire process of recovery and healing, through scheduled follow-ups.
c) The Recovery
You will be required to wear a compression garment for a certain period of time to help with the healing. You will experience bruising and swelling but most of it will subside within 2 weeks. You may return to work after 4-5 days and other light duties. Strenuous activities should be avoided for about 4-6 week following the surgery. Over a period of 4 weeks, the patient would have several post-operation visits to the clinic to monitor the healing process. In general with breast implants, ensure that you maintain breast screening to rule out any ruptures, which are rare.
Precautions
Although Transaxillary breast augmentation procedure is straightforward, it is important that the right level of intervention for treatment is determined and the procedure be performed by a qualified and expert Plastic Surgeon. Furthermore, the choice of implant shape, size and brand is a highly individual component that requires a Plastic Surgeon experienced in transaxillary breast augmentation. A potential candidate has to fit into certain criteria to be eligible for the procedure and should:
Be 18 years or older
Be dissatisfied with her breast size.
Have realistic expectations regarding the expected results
Be in good health both physically and psychologically
request a procedure which avoids an incision dirclty on the breasts
What to Expect From A Transaxillary Breast Augmentation
The main benefit of transaxillary breast augmentation is the correction of noticeable breast deformities like volume loss and asymmetry without leaving any visible scarring on the breast. Since everyone is different, the expected results of a transaxillary breast augmentation might vary from person to person, but benefits typically include:
No visible scarring on the breasts
Enhanced self-image
Symmetrical breasts
Increased breast volume
A boost in self-confidence
Next steps
Meet one of our experts at Al Shunnar Plastic Surgery for a personal consultation and to develop a tailor-made plan for you. Contact us or book an appointment and our patient care coordinators will identify the most suitable expert for you.