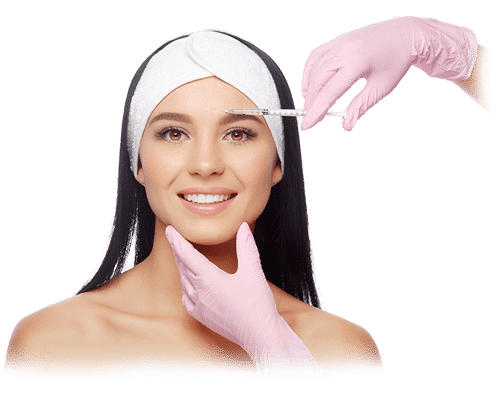 Botox® Injections
Aging is a part of life which cannot be avoided. It also comes with many signs, which are more evident on the face. As much as it is natural to age, both inside and outside the body, most people are not particularly fond of the signs that come with it, more so on the face such as;
Wrinkles
Fine lines
Crow's feet
Frown lines
Botulinum toxin, simply known as botox injections in Dubai, is an anti-aging treatment that gets rid of these issues giving one a younger and smoother skin. It works by relaxing the muscles on the face by the use of relatively painless micro injections. It is a risk-free solution for wrinkles, which treats expression lines on the forehead as well as curbing excessive sweating anywhere on the body.
Botox® Injections Technique Options
Although Botox® injections are best known for getting rid of wrinkles and fine lines, there are other conditions in which they can be used to treat such as;
Frown lines between the eyebrows
Crow's feet
Hyperhidrosis, which is excessive sweating eg underarms and hands
Chronic migraine
Spasm of the eyelids also known as Blepharospasm
Idiopathic rotational cervical dystonia, which is severe neck and shoulder muscle spasms
Strabismus also known as crossed eyes
Detrusor which is the bladder wall muscle overactivity that causes urinary incontinence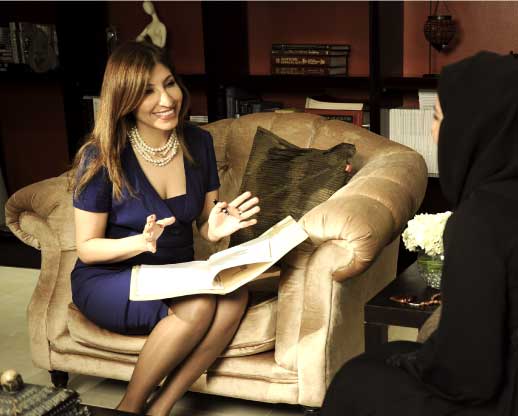 Our Commitment To You
Our highly trained and experienced staff will guide you smoothly and comfortably along the entire process of botox injections in Dubai, to allow you make the best decision. At Al Shunnar Plastic Surgery, our experts have more than 20 years of experience in plastic and cosmetic procedures and have helped more than 10,000 patients safely achieve their dream of beauty and confidence. We will identify the most suitable expert for you, will listen to you, understand and identify your individual and detailed requirements in a tailor-made consultation, advise you on what you expect from the right treatment and ultimately develop the most suitable treatment plan with you.
The Botox® Injection Process
a) The Consultation
The first step of a Botox treatment in Dubai, is to have a detailed consultation and examination in the clinic with our Board-Certified Plastic Surgeon or dermatologist, to determine a tailor-made plan for each candidate.
b) The Procedure
The second step is to either proceed right away with or to schedule the Botox® injection procedure with the highly qualified and experienced PS who is an expert in Botox® injections and anti-aging procedures. Prior to any treatment, each patient is screened to ensure that it is safe to proceed with the procedure.
During the Botox® injection procedure, which is an in-office procedure, Botulinum toxin powder is diluted in saline water and administered by directly injecting it into the skin. For Botox® to take effect, it takes about 24 to 72 hours. In very rare circumstances it can take up to 5 days for the full effects to be visible.
The process takes about 20 minutes and the effects last for 4 to 6 months depending on the patient's lifestyle, hence repeated sessions are needed so as to maintain its effects. The treatment has zero downtime, and the patient can go back to his/her work immediately after.
Botox® is strictly prohibited for pregnant or lactating women and by individuals who have had a previous allergic reaction to the drug or any of its ingredients.
Botox injections can be combined with other cosmetic skin procedures such as;
Laser treatments
Chemical peels
Microdermabrasion
Dermal fillers
The combination not only improves the results but also helps in preventing the formation of new lines and wrinkles.
c) The Recovery
Botox® injections are virtually painless and there is no downtime. In case of any discomfort on the injection sites an ice pack can be used to cool down the discomfort. After the Botox injections for wrinkles, the patient is required not to bend downwards for the next 3 hours, to avoid the Botox from travelling towards the eyes, which can cause paralysis and is very rare. If this happens, the patient has to get in touch with the doctor immediately.
Precautions
Although a Botox® injection procedure is straightforward, it is important that the right level of intervention or treatment is determined and that the procedure is performed by a qualified and expert Plastic Surgeon or Dermatologist. A potential candidate has to fit into certain criteria to be eligible for the procedure and should have:
Not pregnant or lactating
Be over 18 years old
Not have any allergy to Botulinum toxin
Realistic expectations regarding the expected results.
Be in good health both physically and psychologically.
What To Expect From A Botox Injection
The main benefit of a Botox® injection is getting rid of wrinkles and frown lines. Since everyone is different, the expected results of a Botox® injection might vary from person to person, but benefits typically include:
A younger looking you
More confidence
Smooth wrinkle-free skin
Relaxed look
At Al Shunnar Plastic Surgery, our experts typically target a natural look, making the face look fresher and younger without the obvious signs that a treatment has been received.
Next Steps
Book your appointment for a Consultation.
Meet one of our experts at Al Shunnar Plastic Surgery for a personal consultation, to develop a tailor-made plan for your Botox treatment in Dubai. Contact us or book an appointment and our patient care coordinators will identify the most suitable expert for you.