Pigmentation Treatment And Skin Lightening
The amount of melanin (which is a skin pigmentation) found in one's skin, is typically determined by the person's genetic build up. However, melanin production can be affected by exposure to chemicals, degree of damaged skin cells, as well as exposure to the sun. Individuals with dark skin complexions have more melanin, with the quantity determining the color of the person's skin.
Some people however wish to have a lighter skin tone, not because of their genetic skin colour, but because of various skin pigmentation issues such as;
Freckles
Age spots
Scars
Moles
Acne
Birthmarks
Hyperpigmentation
Pigmentation treatment and skin lightening therapies can help with the above skin concerns by reducing the amount of melanin pigment present in the skin.
Pigmentation Treatment And Skin Lightening Technique Options
There are different forms of pigmentation treatment, but they all depend on what skin condition is being treated. These treatments include;
Chemical peels: These use stronger concentrations of acids, which are applied to the target area with the aim of peeling the top damaged layer of the skin. Also known as deep peels, they are used to treat age spots, sun damage, melasma, blotchy skin, and stubborn acne scars.
Laser peel: This is a skin resurfacing laser treatment; which targets beams of light energy onto the skin to reduce pigmentation. Different types of lasers treat different kinds of pigmentation. With laser skin resurfacing, each treatment is tailor-made to fit the individual needs of the patient.
Intense pulse light therapy (IPL): This is a type of non-ablative fractional laser treatment which is also known as a photo-facial. The main goal of this treatment is to stimulate collagen production within the dermis.
Microdermabrasion: This is a light skin treatment that only treats hyperpigmentation that affects the epidermis, which is the topmost layer of the skin. It works by exfoliating the skin, to get rid of dull skin cells.
Dermabrasion: This type of pigmentation treatment involves the removal of the epidermis, but its effects continue down to a part of the dermis. It mostly treats age spots, acne scars, injury scars, chickenpox scars and sun damage.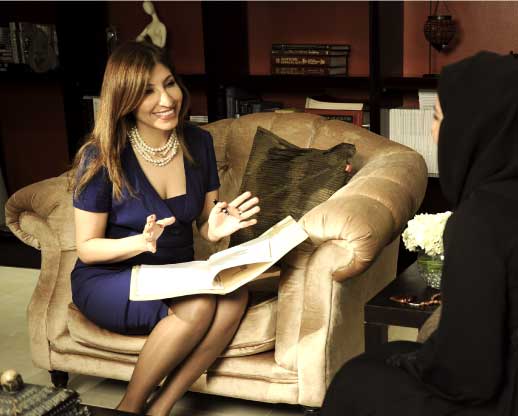 Our Commitment To You
It is perfectly normal to feel uncomfortable with the idea of surgery or injections. Don't worry, we will guide you smoothly and comfortably along the entire process to allow you to make the best decision. At Al Shunnar Plastic Surgery, our experts have more than 20 years of experience in plastic and cosmetic procedures and have helped more than 10,000 patients safely achieve their dream of beauty and confidence. We will identify the most suitable expert for you, will listen to you, understand and identify your individual and detailed requirements in a tailor-made consultation, advise you on what you expect from the right treatment and ultimately develop the most suitable treatment plan with you.
The Pigmentation Treatment And Skin Lightening Process
a) The Consultation
The first step of a pigmentation treatment and skin lightening therapy is having a detailed consultation and examination in the clinic with our certified and experienced dermatologist, to determine a tailor-made plan for each candidate.
b) The Treatment
The second step is to schedule the pigmentation treatment and skin lightening procedure with the highly qualified and experienced dermatologist who is an expert in pigmentation treatment and other skin lightening procedures. The procedure requires 30 minutes without anaesthesia, although a numbing cream can be used depending on the patient's pain tolerance level.
Prior to any surgery or treatment at the clinic, each patient is screened to ensure that it is safe to proceed with the procedure. This includes either a pre-anaesthetic consultation, blood testing, and/or to ensure the patient is a fit candidate for the procedure.
The pigmentation treatment is conducted in a treatment room at the clinic, and the patient usually goes home immediately after.
Here Is How Different Procedures Treat Different Types Of Pigmentations;
Chemical peels: These work by removing the epidermis so as to reduce the appearance of hyperpigmentation. There are deeper versions of chemical peels which penetrate the middle layer of the skin (dermis) so as to produce more dramatic results. It is advisable to stay away from the sun after using chemical peels because they leave the skin more sensitive to the sun.
Laser peels: These remove layers of the skin and boost collagen production and tightening effects. These ensures new skin cells grow back firmer and stronger.
Intense pulse light therapy (IPL): This is used for overall pigmentation issues and it also helps in the reduction of appearance of spider veins, wrinkles and enlarged pores.
Microdermabrasion: During the procedure, a drill-like hand held tool with a wire brush or any other abrasive attachment is used. It is swiped across the skin to rapidly but gently remove the epidermis. Multiple sessions are needed to achieve the ideal results.
Dermabrasion: Similar to microdermabrasion, this treatment goes deeper and also removes the top layer of the dermis. It decreases pigmentation at a faster rate than microdermabrasion.
The expert plastic surgeon accompanies the patient throughout the entire process of recovery and healing, through scheduled follow-ups.
c) The Recovery
Recovery after the pigmentation treatment depends on the type of treatment done as well as the skin condition treated. Overall, the patient has to adhere to the post-treatment guidelines so as to prevent skin darkening, irritation or sunburn. You dermatologist will guide you through the recovery process and the post-treatment care.
Precautions
Although a pigmentation treatment and skin lightening procedure is straightforward, it is important that the right level of intervention or treatment is determined and that the procedure, whether surgical or non-surgical be performed by a qualified and expert plastic surgeon. A potential candidate has to fit into certain criteria to be eligible for the procedure and should:
Be realistic expectations regarding the expected results.
Be in good health both physically and psychologically.
Have hyperpigmented skin that's eligible for the treatments.
Not be pregnant or lactating.
Not have any open lesions on the skin.
What To Expect From A Pigmentation Treatment And Skin Lightening
The main benefit of a pigmentation treatment and skin lightening is smooth and fair looking skin. Since everyone is different, the expected results of a pigmentation treatment might vary from person to person, but benefits typically include:
Increased confidence
Smooth skin
Fair looking skin
Glowing and radiant skin
Better looking skin
Next Steps
Book your appointment for a Consultation
Would you like to understand what the best options for a younger, fresher, better-looking-you are? Meet one of our experts at Al Shunnar Plastic Surgery for a personal consultation, to develop a tailor-made plan for you. Contact us or book an appointment and our patient care coordinators will identify the most suitable expert for you.