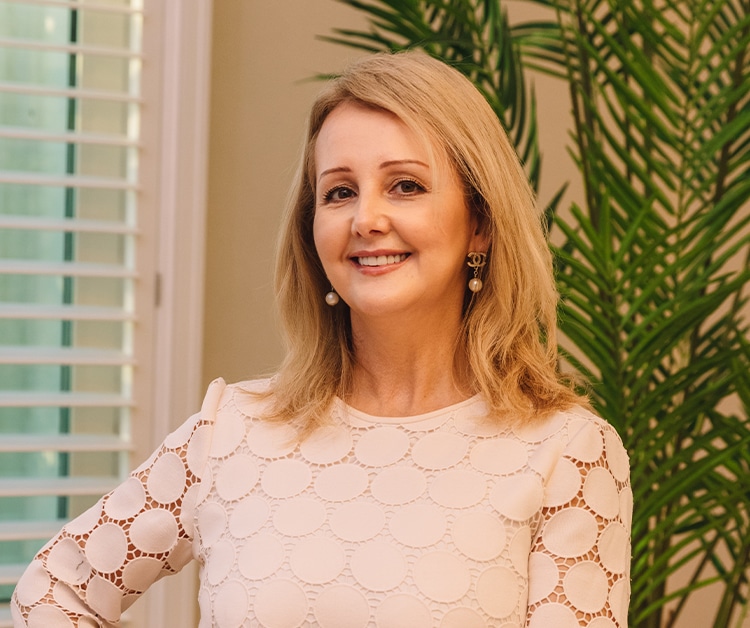 Ana Alice Bacon
Massage Therapist & Laser Technician
Ana Alice is a Certified Laser and Massage Therapist with over 20 years of experience in the medical aesthetics field. She is an internationally trained therapist with particular focus on pre and post operative lymphatic massage therapy, facial skin care treatments and laser treatments. She also conducts group training in various centers in Dubai.
Having launched her own skin care line in Brazil in 1993, Ana Alice brings with her a wealth of knowledge about the latest energy-based technologies as well as classic skin rejuvenation and body treatments. She is also passionate about pre- and post- operative lymphatic massage therapy for cosmetic surgery and breast cancer reconstruction patients; treatments that are aimed at improving and smoothing the post-surgery recovery process.
Her areas of expertise include facial skin care treatments (such as deep cleansing, acne, hydration, pigmentation and rejuvenation), body toning, sculpting and cellulite treatments, lymphatic massage, acne scar management, radiofrequency and laser procedures.
She speaks English, Spanish and Portuguese.