Welcome to the Al Shunnar Plastic Surgery
At Al Shunnar Plastic Surgery, we carefully investigate new technologies, and offer only those treatments which we feel are safe, reproducible and not associated with prolonged 'downtime'.
We believe wholeheartedly in the importance of a professional, scientifically based antiaging regimen.
We take pride in providing a fully integrated Plastic Surgery office and medical aesthetic center. The advantage to our patients and clients of this is that all of an individual's aesthetic needs can be met in one location, where the combined expertise of the Surgeon, nursing staff and medical aestheticians is used to determine the most appropriate treatment plan for each client.
Why Choose Us
Our expert surgeons, trained at some of the world's best medical schools and with over 20 years' surgical experience, are established artists in their field. With a proven track record in Dubai and the US, our surgeons are recognized for their exceptional skills, novel techniques and highest ethics. We provide a truly personalized service in a private and compassionate environment to help you achieve your aesthetic and personal goals.

Our Guidance Approach
Our highly trained staff will guide and accompany you throughout

Experience & Credentials
Johns Hopkins Hospital trained, American Double Board Certified Reconstructive and Cosmetic Surgeons.

Achievements & Awards
Best Cosmetic Surgery Clinic 2019, Dubai Health Authority Award 2018
More…

Testimonials
Exceptional doctor, Incredible Surgeon, Empathetic and humble…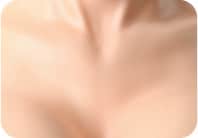 Breast Surgery
Our specialized breast surgeons, trained in breast reconstruction cover all aspects of cosmetic and reconstructive breast surgeries and procedures.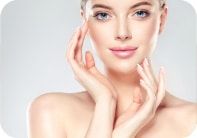 Facial Procedures
We provide both aesthetic services aimed at balancing facial features and recreating symmetry as well as surgical and non-surgical anti-aging procedures for a more youthful look.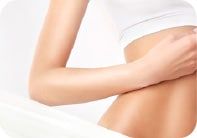 Body Procedures
Our experts meticulously balance body contouring with fat removal, transfer or injection to provide a smooth and natural look using the latest techniques and developments.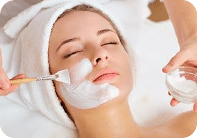 Skin Peels
Our extensive range of skin and laser treatments covers the latest skin rejuvenation treatments, fat removal or fat balancing, skin tightening, scarring and pigmentation issues.
Our experts have, amongst others, completed both General Surgery and Plastic Surgery Training at the Johns Hopkins Hospital in Baltimore, USA under leaders in the field in both cosmetic and reconstructive surgery, in what is considered to be one of the most rigorous Plastic Surgery training programs in the world. With over 20 years' surgical experience, our exclusive team of surgeons are accomplished professionals and established artists in their field, recognized for their contribution to the field of plastic surgery, their exceptional skills, novel techniques and highest ethics.