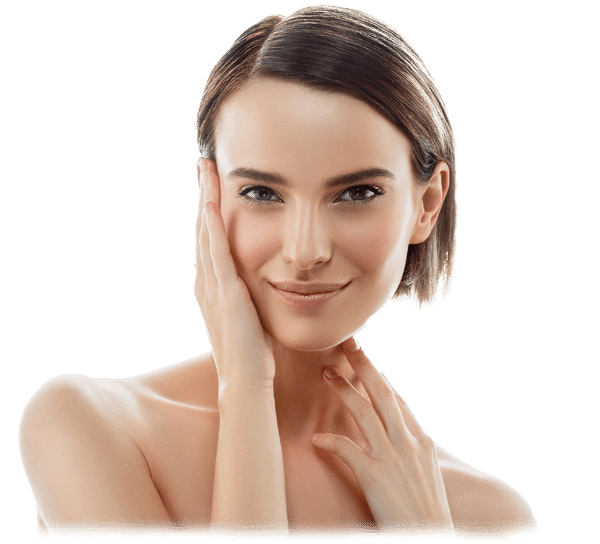 Skin Tightening
Aging comes with a varying amount of setbacks but the most noticeable thing is loose skin. This is because as we age, the production of collagen and elastin which keep our skin plump, smooth and firm slows down. This results in lax, sagging skin on the body, neck and face.
Skin tightening treatments can slow down the aging process and restore a smoother, firmer and more youthful skin with little to no downtime.
Skin Tightening Technique Options
Skin tightening can be done to either shave off some years from a person's looks or to slow down the aging process. Thanks to technology there are number of skin tightening techniques available such as;
Ultherapy: Also known as a face uplift, it is one of the top skin tightening procedures and happens to be a Hollywood favourite. It uses ultra sound energy to trigger collagen regeneration, which tightens the skin.
Microneedling with PRP: Microneedling is another leading skin tightening treatment and combining it with PRP (platelets Rich Plasma) the treatment greatly boosts the tightening results.
Laser skin tightening: This is one of the most popular skin tightening treatments. Laser treatments are known for making the skin firmer by heating up the skin cells, which as a result produce collagen.
The liquid facelift (8-point lift): This treatment focuses more on volume restoration which results in a more toned look. It creates a lifting effect by using dermal fillers like Juvéderm voluma.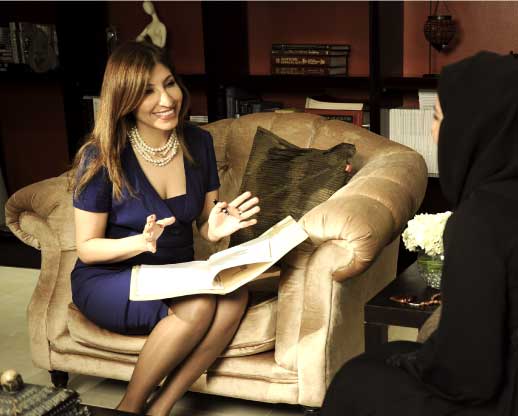 Our Commitment To You
It is perfectly normal to feel uncomfortable with the idea of surgery or injections. Don't worry, we will guide you smoothly and comfortably along the entire process to allow you to make the best decision. At Al Shunnar Plastic Surgery, our experts have more than 20 years of experience in plastic and cosmetic procedures and have helped more than 10,000 patients safely achieve their dream of beauty and confidence. We will identify the most suitable expert for you, will listen to you, understand and identify your individual and detailed requirements in a tailor-made consultation, advise you on what you expect from the right treatment and ultimately develop the most suitable treatment plan with you.
The Skin Tightening Process
a) The Consultation
The first step of a skin tightening is having a detailed consultation and examination in the clinic with our board-certified plastic surgeon, to determine a tailor-made plan for each candidate.
b) The Treatment
The second step is to schedule the skin tightening procedure with the highly qualified and experienced plastic surgeon who is an expert in skin tightening and anti-aging procedures. The procedures require between 30 minutes and one hour, and depending on the treatment, topical anaesthesia might be used.
Prior to any surgery or skin treatment, each patient is screened to ensure that it is safe to proceed with the procedure. This includes either a pre-anesthetic consultation, blood testing, and/or to ensure the patient is a fit candidate for the procedure.
Here is how the different skin tightening treatments work;
Ultherapy: This treatment uses high-intensity focused ultrasound to penetrate the skin thereby encouraging collagen and elastin production. The treatment can be done on the brows, cheeks, jowls, chin or the décolleté areas. It leaves you with a firmer and tighter skin. However, the patient has to wait for about 3 months in order to start seeing the results. This is because the collagen has to start growing and take effect, which takes time.
Microneedling with PRP: This treatment works by causing micro-injuries to the skin which triggers the skin's natural healing process through collagen regeneration. The benefits increase when PRP is added, resulting in the reduction of fine lines and wrinkles, and a more toned skin.
Laser skin tightening: Laser treatment also stimulates collagen production resulting in a tighter skin. It works by emitting concentrated single wavelength light onto the skin. This then increases the level of collagen leaving you with less appearance of wrinkles and fine lines.
The liquid facelift (8-point lift): The treatment can be done by anyone between the ages of 25 to 45 years. The procedure takes about 15 minutes and the results are immediate and they get better as the days go by. It is called an 8-point lift because the fillers are normally injected in 8 strategic anatomical points on the face.
The expert plastic surgeon accompanies the patient throughout the entire process of recovery and healing, through scheduled follow-ups.
c) The Recovery
After the skin tightening treatment, the patient is usually allowed to go home, and is given specific home-care instructions for the skin. The recovery depends on the treatment that has been done. The doctor or skincare specialist usually guides the patient through the entire process and what is expected of him/her.
Precautions
Although a skin tightening procedure is straightforward, it is important that the right level of intervention or treatment is determined and that the procedure, whether surgical or non-surgical be performed by a qualified and expert plastic surgeon. A potential candidate has to fit into certain criteria to be eligible for the procedure and should have:
Realistic expectations regarding the expected results
Be in good health both physically and psychologically
Loose skin
Be a non-smoker
Stable weight
What To Expect From A Skin Tightening
The main benefit of a skin tightening treatment is a firmer and more youthful skin. Since everyone is different, the expected results of a skin tightening treatment might vary from person to person, but benefits typically include:
Smooth skin
Firmer and youthful skin
Improved blood circulation on the skin
Reduced appearance of fine lines and wrinkles
More plumped up skin
Next Steps
Book your appointment for a Consultation.
Would you like to understand what the best options for a younger, fresher, better-looking-you are? Meet one of our experts at Al Shunnar Plastic Surgery for a personal consultation, to develop a tailor-made plan for you. Contact us or book an appointment and our patient care coordinators will identify the most suitable expert for you.