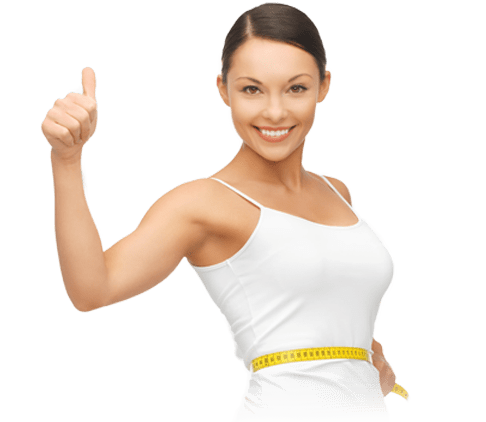 Liposuction
There are areas in our bodies which are notorious for holding onto unwanted fat that does not respond to exercise or diet. Some of the common areas with these issues include the hips, thighs, belly, buttocks, back, arms or even the face and neck.
You might be struggling with excess fat or be close to achieving your ideal weight but you might still feel uncomfortable because of the extra fat. Some of these fatty deposits, depending on where they are located, can even prevent you from wearing certain outfits. To get rid of these stubborn fatty deposits, you will most likely require a liposuction procedure.
Liposuction typically refers to surgical Liposuction, with a range of techniques that are more or less invasive, whereas non-surgical Liposuction in Dubai typically refers to alternative fat removal treatments such as Cryolipolysis (freezing of fat), laser treatments, radio frequency treatments or ultrasound treatments.
Liposuction is a cosmetic procedure which helps with the removal of fat that you cannot seem to get rid of through diet and exercise. Liposuction is sometimes also referred to as "lipo" and reshapes and slims specific body areas, thereby improving your body contours and proportion. More specifically, liposuction sculpts and contours the body by removing undesirable localized fat that has not responded to diet and exercise from areas such as the abdomen, waist, hips, buttocks, thighs, knees, chin, cheeks, neck and upper arms.
Liposuction Techniques
Liposuction helps in getting rid of stubborn fat, no matter where in the body it is located. The procedure is most effective in patients who have healthy, elastic skin. If you have excess skin, you may require an additional procedure such as a tummy tuck to obtain the desired results. It is important to note that liposuction is not a weight loss procedure and is not a substitute for diet and exercise or an effective treatment for cellulite; rather, the treatment allows us to sculpt and shape your body, thereby helping you achieve a more balanced and attractive body figure.
Most common body areas that are treated with Liposuction in Dubai include:
Hips
Thighs
Buttocks
Waist and abdomen
Back
Upper arms
Chest area
Inner knee
Neck and chin
Ankles and calves
There are different types of liposuction techniques, but they all have one thing in common which is the use of a thin tube called a cannula. The cannula is usually connected to a vacuum to suction the fat from the body.
The Types of Liposuction Techniques are;
Tumescent liposuction:
This is the most common liposuction technique whereby a sterile solution is injected into the target area where the fat is to be removed by the surgeon. The solution consists of lidocaine, epinephrine, and saline, and eases out the suction of the fat with less blood loss and pain. This is the most common Liposuction technique being used in Dubai and around the world.
Laser-assisted liposuction or SmartLipo: 
This liposuction technique uses a laser to produce a burst of energy in order to liquefy the fat, which is then sucked out of the target body area. The laser is then used under the skin for skin tightening.
Ultrasound-assisted Liposuction or UAL –Vaser® Lipo :
This type of liposuction ruptures the cell walls of the fat by using sound waves energy under your skin. This liquefies the fat so it is able to be easily suctioned out. The ultrasound is also used to tighten the skin. Vaser Liposuction in Dubai or elsewhere is an effective technique that produces visible results and essentially combines surgical Liposuction with non-surgical Liposuction methods.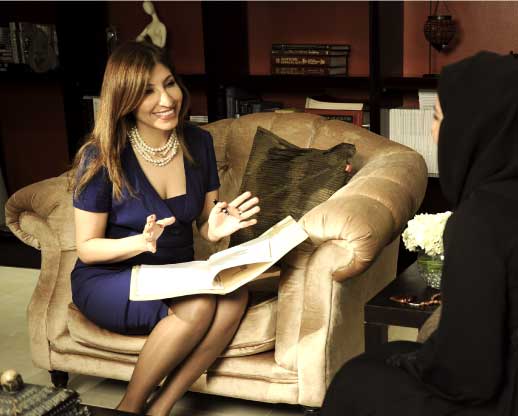 Our Guidance And Our Commitment To You
Our trained and experienced staff will guide you smoothly and comfortably along the entire process to allow you to make the best decision. At Al Shunnar Plastic Surgery, our experts have more than 20 years of experience in plastic and cosmetic procedures and have helped more than 10,000 patients safely achieve their dream of beauty and confidence. We will listen to you, understand and identify your individual and detailed requirements in a tailor-made consultation. We will also advise you on what you should expect from your liposuction procedure, and ultimately develop the most suitable treatment plan with you.
The Liposuction Process
a) The Consultation
The first step of a Liposuction procedure is having a detailed consultation and examination in the clinic with our Board-Certified Plastic Surgeon to determine a tailor-made plan for each candidate.
b) The Surgery
The second step is to schedule the Liposuction surgery with the highly qualified and experienced Plastic Surgeon who is an expert in Liposuction and other body contouring procedures. The procedure requires 2 to 4 hours under anaesthesia, depending on the amount and area to be liposuctioned.
At Al Shunnar Plastic Surgery, each patient is screened prior to the Liposuction surgery in Dubai, to ensure that it is safe to proceed. This includes a pre-anaesthetic consultation, blood testing and to ensure the patient is a fit candidate for the procedure.
Once anaesthesia is administered, a solution is injected into the target area, and then the cannula is inserted through strategically placed incisions to loosen excess fat by controlling it in a back and forth motion. The fat which is dislodged is then suctioned out of the body using the cannula or a surgical vacuum.
c) The Recovery
Immediately after the Liposuction procedure, a compression garment is placed on the treatment areas. This helps in controlling the swelling and compressing the skin to your new body contours.
Small temporary drains may be placed in existing incisions beneath the skin so as to remove any excess fluids. Pain medication are also be given with specific instructions to follow. Once the fluid retention and swelling has subsided, which can take between two weeks and a month, your improved body contour will be apparent.
The expert Plastic Surgeon accompanies the patient throughout the entire process of recovering and healing through scheduled follow-ups.
Precautions
Always make sure that the surgeon performing the procedure is Board-Certified and answers all your questions without hesitation. The most suitable or best Liposuction clinic in Dubai requires not only that the surgeon has the right training and experience, but also that Liposuction is the right procedure for a candidate. An ideal candidate for Liposuction is:
Generally healthy both physically and mentally
An adult within 30% of their ideal weight who has elastic and firm skin as well as good muscle tone
One who has stubborn deposits of fat
One with realistic expectations
What to Expect from a Liposuction
Liposuction results are long lasting as long as you maintain a stable weight and general fitness. Some of the benefits of Liposuction include;
Body contouring: Liposuction removes fat cells thereby making your new body shape resistant to weight gain as long as you follow a healthy lifestyle.
Removes Lipomas: Liposuction can remove a type of fatty tumour known as lipomas
Treats Gynecomastia: Gynecomastia is a condition in which men tend to develop fatty breast tissue. Liposuction is one of the ways of treating the condition as it is fast and effective.
Restores self-confidence: Liposuction brings back the self-confidence of a person by making them feel confident about their appearance.
Next Steps
Book your appointment for a consultation.
Would you like to understand what the best options for a younger, fresher, better looking you are? Meet one of our experts at Al Shunnar Plastic Surgery, for a personal consultation to develop a tailor-made plan for you. Contact us or Book an appointment and our patient care coordinator will identify the most suitable expert for you.