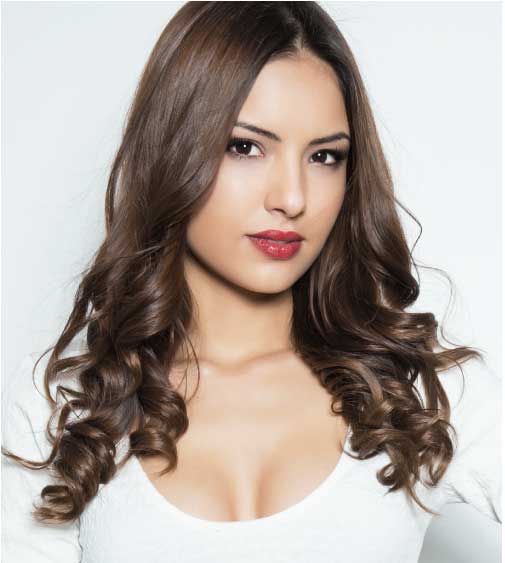 Breast Augmentation
Sometimes women can have naturally small breasts which can be as a result of either genetics, weight loss, or breast feeding. Most women tend to have sagging breasts that lack volume, which can leave them yearning for more, fuller breasts that are perkier and firm. Some of the reasons that can lead one to seek a change in their breast size include:
Having asymmetrical breasts whereby one is either larger or smaller than the other.
Having sagging breasts
Low self-confidence due to having naturally smaller breasts.
Having smaller breasts due to loss of volume.
A breast augmentation procedure, also known as augmentation mammoplasty or more commonly as breast enlargement in Dubai, is a procedure that enhances the size of the breasts, making them fuller, firmer, and symmetrical. The procedure is done through placing saline or silicone breast implants under breast tissue or chest muscle to enhance the natural breast shape and size, to a more symmetrical pleasing profile. Sometimes fat transfer can be used instead of implants, in a process known as breast augmentation with fat transfer.
Breast augmentation is today one of the most frequently performed cosmetic/plastic surgery procedures worldwide. There are different medical and aesthetic reasons why women may choose to undergo breast augmentation, such as balancing right and left breast size or shape and compensating for reduced breast mass after weight loss, pregnancy, or surgery. A breast augmentation may also be combined with other procedures such as a breast lift for better results. The implants used for breast augmentation are silicone shells filled with either saline (salt water) or silicone gel (approved by the FDA). The implants are placed behind each breast, underneath either the breast tissue or the chest wall muscle. The procedure typically lasts about one hour and is performed with general anesthesia as an outpatient procedure. After completion of the surgery, the patient's bustline may be increased by one or more cup sizes.
Breast Augmentation Technique Options
For women who have an urge to boost their cleavage or have dramatic curves, there are various choices of implants that range in type, size and shape, which they can use to customize their profile, depending on their breast size and personal goals.
Breast implants come in different types including silicone gel implants, and saline gel implants, which are round or tear-dropped. The current silicone implants are gummy bear implants which are highly cohesive. Most women choose round implants, because they make the top portion of your breasts appear fuller. The tear-drop shaped implants on the other hand give the breasts a gently sloping look. The implants sizes range from 150cc to 800cc.
Peri-areolar:
This is used sometimes by surgeons who perform both breast lift and augmentation. The incision is done around the outer edge of the areola with the resulting scar appearing located around the nipple.
Trans- axillary:
In this technique, a small incision is done within the armpit through which the breast implant is placed using specialized endoscopic instruments and a camera for optimal placement. No scar will be visible on the breast.
Inframammary:
With this technique, a short incision is done underneath the breast crease known as the inframammary incision. This is the most commonly used incision.
Trans Umbilical:
This incision is done just above the belly button where each breast implant is inserted then brought up to the breast. This results in no scar on the breasts.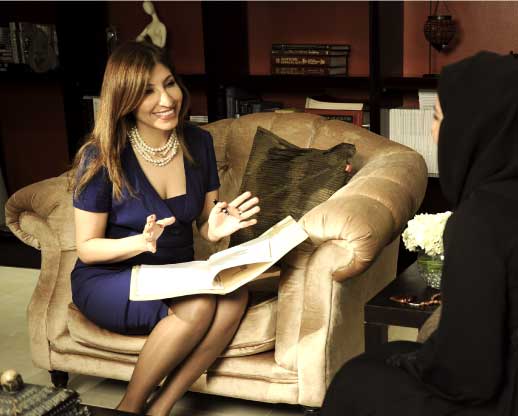 Our Commitment To You
Our highly trained and experienced staff will guide you smoothly and comfortably along the entire process to allow you to make the best decision. At Al Shunnar Plastic Surgery, our experts have more than 20 years of experience in Plastic and Cosmetic procedures and have helped more than 10,000 patients safely achieve their dream of natural beauty and confidence. We will identify the best breast surgeon in Dubai for you, we will listen to you, understand and identify your individual and detailed requirements in a tailor-made consultation, advise you on what you expect from the right treatment and ultimately develop the most suitable breast augmentation treatment plan with you.
The Breast Augmentation Process
a) The Consultation
The first step of a breast augmentation procedure is having a detailed consultation and examination in the clinic with our Board-Certified Plastic Surgeon, to determine a tailor-made plan for each candidate. The  Plastic Surgeon will assist you in choosing the right implant and technique based on your goals and your existing proportions because they come in different types and shapes.
b) The Surgery
The second step is to schedule the breast augmentation surgery with the highly qualified and experienced Plastic Surgeon who is an expert in breast augmentation and other body contouring procedures. Prior to the surgery, each patient is screened to ensure that it is safe to proceed with the surgery. This includes a pre-aesthetic consultation, blood testing and to ensure the patient is a fit candidate for the breast augmentation procedure.
The breast augmentation procedure is often done on an outpatient basis. It usually takes 1-2 hours under general anesthesia, and sometimes local anesthesia combined with intravenous sedation is used.
The surgeon makes an incision (single cut) either; around the nipple, under the arm, under the breast crease or above the belly button. The breast tissue is then separated from the connective tissues and chest muscles. A pocket is created behind or in front of the pectoral muscle (chest wall) and then the implant is inserted into the pocket and centred behind the nipple.
When the implant is placed sub muscularly under the breast, there is a lower chance of contracture (contraction of the tissue capsule surrounding the implant), and mammography is more reliable. There is also less risk of visible or palpable implant edges. However, in some cases the implant has a more natural appearance when placed above the muscle, under the breast tissue. The placement of the implant will be decided upon consultation and depends on many factors.
Silicone implants are pre-filled with silicone while saline implants are inserted first into the breast pockets then filled with sterile water after they are put in place. After the implants are inserted the incision will be stitched and bandaged.
The expert Plastic Surgeon accompanies the patient throughout the entire process of recovery and healing, through scheduled follow-ups.
c) The Recovery
You will be required to wear a surgical bra after the procedure for 2-4 weeks, avoid strenuous exercise and heavy activities. Over a period of about 4 weeks, the patient would have several post-operation visits to the clinic to monitor the healing process. Ensure that you maintain screening for mammograms and ultrasound  to rule out any ruptures, which are rare, but you can do it just for safety.
Precautions
Although a breast augmentation procedure is straightforward, it is important that the right level of intervention or treatment is determined and that the procedure, whether surgical or non-surgical be performed by a qualified and expert Plastic Surgeon. Furthermore, the choice of implant shape, size, and brand is a highly individual component that requires a Plastic Surgeon experienced in breast augmentation. A potential candidate has to fit into certain criteria to be eligible for the procedure and should have:
Fully developed breasts
Not sure happy with the breast shape and volume
Be dissatisfied with small breasts
Asymmetrical breasts
Both or one breast that failed to develop normally
Realistic expectations regarding the expected results.
Be in good health both physically and psychologically.
For the avoidance of doubt, a breast surgeon in Dubai or a breast clinic in Dubai that performs a breast augmentation, breast reduction, breast alteration or breast reconstruction requires a Plastic Surgeon, which is what our experts are trained in. This is not to be confused with a breast surgeon or breast clinic that performs a breast removal (mastectomy), which is typically performed by a General Surgeon in coordination with an Oncologist.
What To Expect From A Breast Augmentation
The main benefit of a breast augmentation is the correction of noticeable breast deformities like volume loss or asymmetry. Since everyone is different, the expected results of a breast augmentation might vary from person to person, but benefits typically include:
Enhanced self-image
Symmetrical breasts
Restoration of breast volume
A boost in self-confidence
Next Steps
Meet one of our experts at Al Shunnar Plastic Surgery for a personal consultation, to develop a tailor-made plan for you. Contact us or book an appointment and our patient care coordinators will identify the most suitable expert for you.