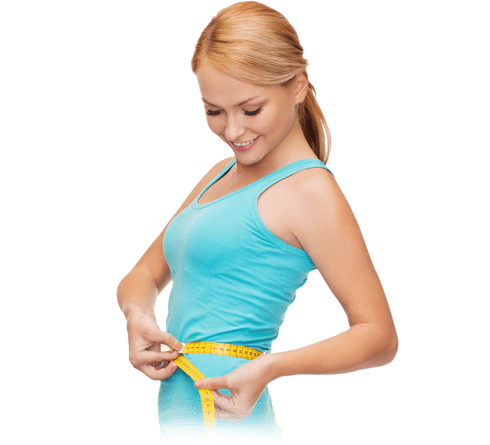 Abdominoplasty / Tummy Tuck
One thing that can be a challenge to get rid of is loose and hanging skin around the abdominal area. This can happen after weight loss or after giving birth and can often lead to an uncomfortable feeling and loss of confidence in one's self.
Abdominoplasty, most commonly called tummy tuck in Dubai, is designed to correct this loose or hanging skin protruding from the abdomen as a result weight gain, weak abdominal muscles or pregnancy. Obesity or stretching of the abdomen causes the skin to lose its elasticity. If the skin and underlying muscles have been stretched, it may be very difficult or impossible to address this with only diet or exercise.
Good candidates for a tummy tuck are patients who have accumulated diet and exercise resistant and sagging skin or/and have abdominal muscles which have been weakened by age, pregnancy or life style.
Typically, women who have had one or several pregnancies are well suited candidates for abdominoplasty/tummy tuck surgery. With abdominoplasty, the abdominal muscles are tightened and excess skin and fatty tissue are removed to improve the body contour and shape. The result is a flatter, firmer abdomen. It's important to have realistic expectations.
Some of the reasons that may make one feel uncomfortable with the situation and want to get rid of the loose skin around the abdomen include;
Having fat pockets on the abdomen that won't go away
Loss of skin elasticity around the abdomen
Stretched abdominal muscles
Lack of self confidence
Clothes don't fit right
Abdominoplasty, also known as a tummy tuck is a surgical procedure which removes excess fat and skin from the midsection. It also restores separated and weakened muscles resulting in a smoother and firmer midsection. The surgical procedure can help with the above issues and give a person a more contoured mid-section. A tummy tuck is not designed for weight loss and is often combined with liposuction for an improved contour.
Abdominoplasty Technique Options
Depending on the needs of the patient, the Plastic Surgeon and the patient will decide whether to do a complete abdominoplasty or a partial or mini abdominoplasty, which are the two techniques involved in a tummy tuck procedure.
Complete Abdominoplasty:
During this procedure, the surgeon cuts the abdomen from one hipbone to the other hipbone and then contours the skin, muscles and tissue as needed. The belly button is placed through a new opening thereby changing and re-centering its position.
Mini or Partial Abdominoplasty:
A partial abdominoplasty is done on individuals who have fat deposits that are located below the navel. This procedure takes less time than a complete abdominoplasty and the surgeon does not usually move the belly button.
It should however be noted that a tummy tuck is not a weight loss procedure, but it is done after losing a large amount of weight or after pregnancy so as to tighten the abdominal muscles and get rid of the fat deposits as well as tighten the skin around the midsection.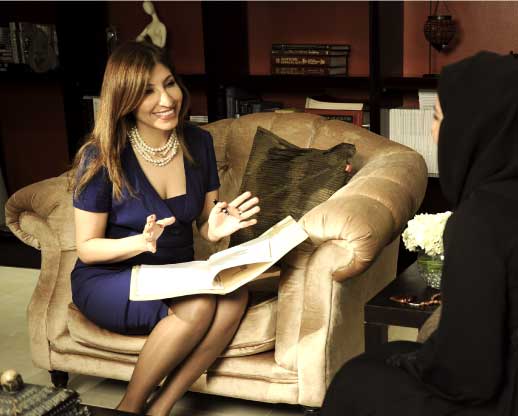 Our Commitment To You
Our experienced and trained staff will guide you smoothly and comfortably along the entire process to allow you to make the best decision regarding your procedure. At Al Shunnar Plastic Surgery, our experts have more than 20 years of experience in plastic and cosmetic procedures and have helped more than 10,000 patients safely achieve their dream of beauty and confidence. We will identify the best abdominoplasty surgeon in Dubai for your needs, we will listen to you, understand and identify your individual and detailed requirements in a tailor-made consultation. He/she will also advise you on what to expect from the right treatment and ultimately develop the most suitable treatment plan with you.
The Abdominoplasty Process
a) The Consultation
The first step of an Abdominoplasty procedure is having a detailed consultation and examination in the clinic with our Board-Certified Plastic Surgeon, to determine a tailor-made plan for each candidate.
b) The Surgery
The second step is to schedule the Abdominoplasty surgery with the highly qualified and experienced plastic surgeon who is an expert in Abdominoplasty and other body contouring and anti-aging procedures.
During a tummy tuck procedure general anesthesia or spinal anesthesia is administered. For a full tummy tuck, a horizontal incision is made above the pubic hairline. The abdominal skin is lifted, and the muscles are repaired.
The excess skin and fat is then removed. The upper abdominal skin is then pulled down like a window shade. Excess skin is trimmed, and the remaining skin is sutured together. The belly button new opening is created, and the belly button is popped through the surface and sutured into position.
The incisions are then closed with sutures or skin adhesives.
The expert Plastic Surgeon accompanies the patient throughout the entire process of recovery and healing, through scheduled follow-ups.
c) The Recovery
Bandages or dressings may be applied to the incisions and a compression garment may be used as well to reduce the swelling and support the abdominal muscles as they heal from surgery.
Small thin tubes may be placed under the skin temporarily to drain excess fluid. You may be unable to stand fully upright until you have completely healed.
Within a week or two your results should start showing. The results are a flatter and firmer abdominal contour that is proportionate to your body type and weight.
A tummy tuck scar takes several months to a year to fade. We follow a scar protocol to ensure minimal scarring and optimum fading. You will be given instructions by your doctor on the do's and don'ts during the recovery period. Be sure to follow each of them for a quicker and safe recovery.
Over a period of about 4 weeks, the patient would typically have several post-operation visits to the clinic to monitor the healing process.
Precautions
Although an Abdominoplasty procedure is straightforward, it is important that the right level of intervention or treatment is determined and that the surgical procedure be performed by a qualified and expert Plastic Surgeon. A good plastic surgery clinic or abdominoplasty clinic in Dubai will be able to assess all aspects of importance before recommending a surgery. A potential candidate has to fit into certain criteria to be eligible for the procedure and should have:
Individuals who have lost a significant amount of weight
Individuals who have excess fat deposits or loose skin around the abdomen.
Women who are not planning on having any more children
Be in good health both physically and psychologically.
Realistic expectations regarding the expected results.
What To Expect From An Abdominoplasty
The main benefit of an Abdominoplasty is a more contoured midsection. Since everyone is different, the expected results of a tummy tuck procedure might vary from person to person. Benefits of an abdominoplasty typically include;
Improved posture
Self confidence
One can exercise a lot easier
A more contoured midsection
Easier to maintain weight
Next Steps
Meet one of our experts at Al Shunnar Plastic Surgery for a personal consultation, to develop a tailor-made plan for you. Contact us or book an appointment and our patient care coordinators will identify the most suitable expert for you.