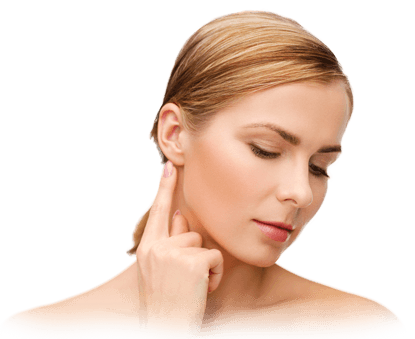 Ear Surgery Procedure (Otoplasty)
Prominent or misshapen ears, which can be present at birth or after an injury, can at most times cause social anxiety regardless the age. This condition is especially difficult for teenagers as they can be a subject of teasing and ridicule from their peers. Some of the characteristics of misshapen ears include;
Drooping or protruding ears
Large ear lobes
Ears with a missing cartilage
Small constricted ears
Otoplasty, also known as ear reshaping surgery in Dubai, corrects such ear deformities thereby improving the shape and appearance of the ears, including the individual's self-confidence.  The procedure can be done on patients from age 7 years old onwards. The ear cartilage or auricular is more prone to accept alteration from this age. This also happens to be the perfect maturity stage to perform otoplasty.
Ear Surgery Options
When considering an Otoplasty procedure to fix prominent or misshapen ears either for yourself or your loved one, it is important to look at before and after photos of the procedure. Doing this will give you a good perspective not only of the end results but also on the skills of the surgeon.
The surgical techniques used in an ear surgery procedure are highly individualized to give the best possible results to the patient.
Sometimes when it is only one ear that is misshapen or deformed, the surgeon can perform ear surgery on both ears so that the outcome is symmetrical with a pleasing appearance.
Otoplasty can be done alone or along with other procedures such as rejuvenating surgeries and face contouring. Procedures such as blepharoplasty which is cosmetic surgery of the eyelid, rhinoplasty which is cosmetic surgery for the nose, brow and face lifts, cheek and chin implants, skin resurfacing and lip augmentation often go well with otoplasty.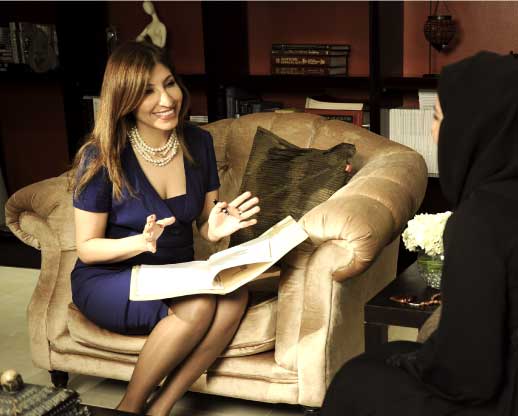 Our Commitment To You
Our plastic surgeons are here to guide you smoothly, and comfortably along the entire process of having Otoplasty in Dubai, which will allow you to make the best decision. At Al Shunnar Plastic Surgery, our experts have more than 20 years' of experience in plastic and cosmetic procedures and they have helped more than 10,000 patients safely enhance their natural beauty and confidence. We will identify the most suitable expert for you, we will listen to you, understand, and identify your detailed individual needs during a tailor-made consultation. We will also advise you on what you should expect from the procedure, and ultimately develop the most suitable treatment plan with you.
The Otoplasty Process
The Consultation
The first step of an ear surgery is having a detailed consultation, and examination at our plastic surgery clinic with one of our board-certified plastic surgeons. The purpose of this is to determine and find a tailor-made plan for each candidate.
The Surgery
The second step is to schedule the ear reshaping surgery in Dubai with the highly experienced Plastic Surgeon who is an expert in Otoplasty. The surgery normally requires two hours, but it might take longer if the case is complicated. Prior to the surgery, each patient is screened to ensure that it is safe to proceed with the surgery. This includes a pre-aesthetic consultation, blood testing and to ensure the patient is a fit candidate for the Otoplasty procedure.
Eating or drinking a night before or in the morning of the surgery might be prohibited because of the anaesthesia. It is also advisable to wear comfortable, loose fitting clothing such a button down shirt that does not have be pulled over the head. This is to avoid unnecessary impact to the ears after surgery.
The procedure involves moulding, removing and/or reshaping the cartilage to reduce protrusion by pulling the ears in. Once the cartilage is trimmed and reshaped, it is pinned back with permanent sutures to secure it. In other instances the cartilage may not be removed but simply stitched to reshape it permanently. The incisions and scars are hidden at the back of the ear.
Ear surgery is done on an out-patient basis, which means you can go home the same day. It is advisable to have someone to drive you home after the surgery, and stay with you on the first night.
Our expert plastic surgeon will accompany you throughout the entire process of recovery, and healing through scheduled follow-ups.
The Recovery
It is important to follow each and every instruction that the plastic surgeon will give you as this will ensure a safe recovery without any complications. After the surgery, you will have dressings on the ears, which you will go home with. These dressings are for supporting the new position of the ears, as well as to keep the surgical site clean.
The surgeon will give you instructions on how to manage the dressings, what medicine to take orally or apply, as well as how to reduce any risk of infection. The dressings will stay on for approximately one week. Painkillers might be prescribed for any discomfort as well as antibiotics. Also, strenuous activity should be avoided, but normal day-to-day activities can typically be resumed after 3 days.
In case you experience any of the following symptoms, contact your doctor immediately;
Fever
Any trauma to the surgical site
Excessive swelling or bleeding
Precautions
An otoplasty procedure should be performed by a qualified and board-certified plastic surgeon who has years of experience in ear surgery. An ideal candidate for otoplasty should;
Not have any active disease or serious pre-existing medical condition.
Be in good health mentally and physically.
Should have realistic expectations.
What to Expect After Ear Surgery
Almost immediate results.
A surge in confidence while interacting with people without feeling self-conscious about your ears.
Corrected protruding, large or very small, folded and cupped ears.
A sense of normalcy.
Well-hidden scars behind the ears.
Next Steps
Book your appointment for a consultation in order to know and understand best options for ear surgery in Dubai. Here you will meet one of our Otoplasty experts at Al Shunnar Plastic Surgery, where he/she will develop a tailor-made plan for you. Contact us directly using the contact details given, or book an online appointment, and our patient care coordinators will identify the most suitable expert for you.