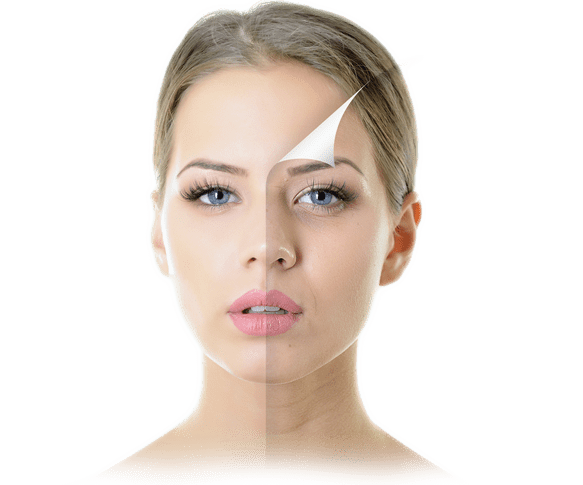 Facial Rejuvenation
Aging comes with its own ups and downs. It is no secret that as we age we tend to become more appreciative about our body and skin. That is why, when the signs of aging start showing on our faces, we start embarking on a solution to slow down the clock. Facial Rejuvenation is a common and proven option to slow down the signs of aging.
You may want to consider facial rejuvenation if:
You intend to restore a more youthful appearance by reversing the signs of aging
You have dark circles under the eyes
You have wrinkling and drooping skin on the upper and lower eyelids
You have furrows and frown lines in your forehead
You have folds and fine lines around your mouth
You have crow's feet at the corners of your eyes
You are losing contour along your jawline and volume in your cheekbones
Your neck and face are sagging
Facial Rejuvenation Techniques
Facial Rejuvenation in Dubai is no different from facial rejuvenation in the US and usually done by using a combination of cosmetic procedures which help in restoring the facial features so as to give you a more youthful appearance. The procedures are chosen and tailored to your specific aging issues in order to provide you with the optimal treatment and the most natural results.
Techniques used during Facial Rejuvenation include:
Facelift: This is often the base of most antiaging Facial Rejuvenation procedures.
Brow lift, eyelid surgery and facial implants: These are surgical procedures which help in correcting targeted issues on the face, including drooping eyelids, creases under the eyes, and lost volume.
Fat injections, fillers and Botox: These are non-surgical treatments which are used to enhance or restore volume, and reduce the appearance of folds, wrinkles and sagging skin.
Laser skin resurfacing. This technique improves the skin texture as well as correcting age spots and skin blemishes, in addition to skin tightening.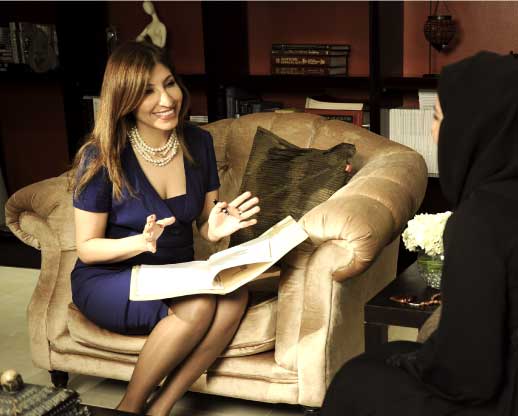 Our Guidance And Our Commitment To You
It is perfectly normal to feel uncomfortable with the idea of any surgery or cosmetic procedure. Our experts will put you at ease and will guide you smoothly and completely through the process of a surgical, non-surgical or minimally invasive facial rejuvenation treatment in Dubai, which will allow you to make the best decision. At Al Shunnar Plastic Surgery, our experts have more than 20 years of experience in plastic and cosmetic procedures and have helped more than 10,000 patients safely achieve their dream of beauty and confidence. We will identify the most suitable facial rejuvenation expert for you, who will understand and identify your individual and detailed requirements in a tailor-made consultation. He/she will also advise you on what to expect from the right facial rejuvenation treatment, and ultimately develop the most suitable treatment plan for you and with you.
The Facial Rejuvenation Process
a) The Consultation
The first step of having a Facial Rejuvenation treatment in Dubai is to have a detailed consultation and examination in the clinic with one of our Board-certified Plastic Surgeons, to determine a tailor-made plan for each candidate.
b) The Surgery or Procedure
The second step is to schedule the procedure with the highly qualified and experienced Plastic Surgeon who is an expert in Facial Rejuvenation and anti-aging procedures. Depending on the procedure/technique chosen, it can take anywhere from 30 minutes (for injectables) to three hours (surgical) under general anaesthesia when needed.
Prior to the surgery, each patient is screened to ensure that it is safe to proceed with the procedure. In the event of a surgical procedure, this includes a pre-anaesthetic consultation, blood testing, and to ensure the patient is a fit candidate for the procedure.
Planning and careful sequencing of the procedures is necessary in Facial Rejuvenation. Our Plastic Surgeon will determine the best order of procedures in your unique and individual case, which can include:
Volume enhancement using fat transfer or dermal fillers: These are preferred techniques in Facial Rejuvenation when dealing with volume loss. During the fat transfer procedure, fat is harvested from donor areas within the body through liposuction, then it is transferred into the target facial areas. When it comes to dermal fillers, the hyaluronic-based fillers are injected in the target areas to give them more volume.
Surgical facelift: A limited incision or a more extensive facelift is performed depending on the degree of skin laxity. This can be done in conjunction with a brow lift, eyelid surgery or facial implants.
After each of the above procedures, laser skin resurfacing can be done to improve the appearance of the skin, eliminate pigmentation, get rid of wrinkles around the mouth and eyes as well as bags under the eyes and reverse skin damage due to sun exposure.
After healing, during the follow-up office visits, additional refinements can be performed:
Fat can be used to add volume to the lips in order to hide marionette lines
Fillers can be injected to eradicate fine lines around the mouth as well as add volume to the lips
Botox can be injected in the forehead so as to smoothen any remaining fine lines, as well as to provide a brow lift effect
Our expert plastic surgeons will accompany the patient throughout the entire process of recovering and healing through scheduled follow-ups.
c) The Recovery
After your Facial Rejuvenation procedure, you will be given detailed instructions on your post-surgical care including the normal symptoms that you will experience and how to take care of the target areas to ensure quicker recovery.
If you undergo any invasive Facial Rejuvenation procedure, you may experience some pain when the anaesthesia wears off as well as bruising and swelling. The bruising and swelling will last for up to 14 days as they fade away and regular post-op visits to the clinic will be scheduled by our team. In the event of any unexpected side effects such as more intense or longer lasting pain, it is advised to contact your surgeon immediately.
The results will start to show within a few days depending on the procedures that you have undergone. The recovery time varies greatly on each individual depending on the type of procedure performed.
Additional details on the recovery of any specific procedure are provided on our web site under the relevant procedure description, if applicable.
Precautions
Always make sure that the surgeon performing the surgery has previous experience with Facial Rejuvenation procedures, is Board certified, and you are comfortable with him or her performing the surgery.
The ideal candidate for Facial Rejuvenation should;
Be generally healthy
Meet all the normal surgical requirements
Have signs of aging especially on the face
Have realistic expectations
What To Expect From A Facial Rejuvenation
The results of Facial Rejuvenation procedures are long lasting and although signs of aging can be significantly reduced and delayed, it is impossible to fully reverse the natural aging process. The fat grafts are usually permanent and age as you age. The same goes for a surgical facelift. Botulinum toxin (i.e. Botox) and filler injections are typically repeated every 6-12 months, depending on the injectable used, so as to help you maintain a youthful appearance.
Next Steps
Book your appointment for a consultation.
Would you like to understand what the best options for a younger, fresher, better looking you are? Meet one of our experts at Al Shunnar Plastic Surgery for a personal consultation to develop a tailor-made plan for your facial rejuvenation treatment in Dubai. Contact us or book an appointment and our patient care coordinator will identify the most suitable expert for you.