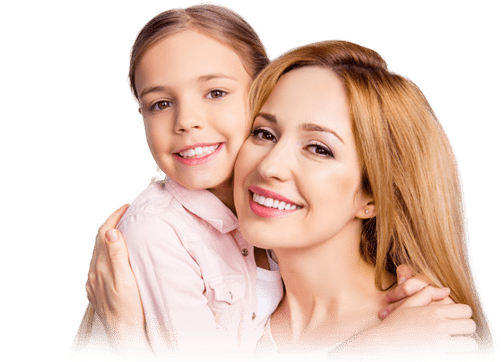 Mommy Makeover
The gift of motherhood is the gift that keeps on giving every day and night for the rest of your life. But it is also bound to come with changes to your body as a result of carrying your little one for nine months, and then breastfeeding him/her for a period of time. Many women would like to get back to their post-pregnancy bodies, but sometimes exercise and diet doesn't quite work. This is where the Mommy Makeover procedure comes in.
A mommy makeover is a combination of two or more cosmetic surgical procedures which are done post-pregnancy with the aim of restoring or improving the shape and appearance of a woman's body after giving birth. Most of the common procedures done during a Mommy Makeover include breast enhancement, liposuction, and tummy tuck among others. All these procedures are typically performed in a single session.
Mommy Makeover Technique Options
Breast Enhancement
For most new mothers, breastfeeding is always a must. But after the breastfeeding period is over, your breasts lose their youthfulness and perkiness, and they are left buckling under gravity.
When it comes to Breast Enhancement under the umbrella of the Mommy Makeover, you have a few choice procedures that will improve the look and feel of your breasts. Each breast procedure is chosen depending on how your breasts have changed post-pregnancy and breastfeeding. These include;
Breast Lift: With a breast lift surgery, also known Mastopexy, you can lift up your breasts to make them perky and firm without adjusting their sizes. This will restore their pre-baby angle. This procedure is best for those who are comfortable with their breast sizes but need to firm them up and reduce excessive sagging. During a breast lift surgery, a plastic surgeon tightens the breast tissues, reshapes them and gets rid of excess skin, which will leave your breasts looking and feeling firm, perky and youthful.
Breast Augmentation: Also known as Augmentation Mammoplasty, this particular procedure increases the fullness of your breasts, improves the symmetry, and restores their volume. This is done with the use of breast implants or autologous fat transfer from other parts of your body to your breasts. The goal of this procedure is to either make your breasts bigger than what they were before giving birth or to restore them to the same size, albeit with a better shape.
Breast Reduction: Due to hormone changes during pregnancy, breast size can at times increase to more than what it was before. For some women, the breasts reduce in size after birth, while for others they never revert to what they were before. Although big breasts are quite desirable, they can also bring with them a whole lot of discomforts like shoulder and back pain as well as an interference with your daily activities. This is when a breast reduction surgery, also known as a Reduction Mammaplasty, is required. During the breast reduction procedure, the surgeon removes excess breast tissue as well as skin and repositions the nipples if necessary.
Liposuction
Liposuction is a body contouring procedure that surgically removes stubborn fat cells from certain areas of the body with the aim of defining the body silhouette. When it comes to having a liposuction procedure as part of a Mommy Makeover, several parts of the body can be targeted, with the most common being the stomach.
Liposuction targets fatty deposits within the body, which accumulated during pregnancy, and which are stubborn enough to resist diet and/or exercise. The procedure also tightens loose skin, which is synonymous with pregnancy and childbirth.
Tummy Tuck
The stomach is the one area of the body that changes the most during and after pregnancy. It is also the most noticeable area of the body. As the pregnancy progresses, the stomach stretches; and when you finally deliver, the waistline is the last area to snap back to what it was before, that is if you are lucky.
In case the waistline doesn't snap back, there is always the option of exercise and diet, but this sometimes doesn't work, no matter how much effort you put in. The excess saggy skin stays in place while the stubborn fatty deposits refuse to shift even an inch. When this happens, then a Tummy Tuck procedure, also known as an Abdominoplasty, is called for and can be combined with a liposuction procedure depending on your needs.
During a Tummy Tuck procedure, the plastic surgeon surgically removes any excess skin and tightens the waistline giving it a well-contoured definition. If combined with liposuction, the surgeon removes the excess fatty deposits before doing away with the excess skin and eventually tightening the stomach muscles.
A Tummy Tuck procedure gives you a more firm, flatter, and smoother waistline, which is not only aesthetically appealing but adds up your self-esteem and confidence.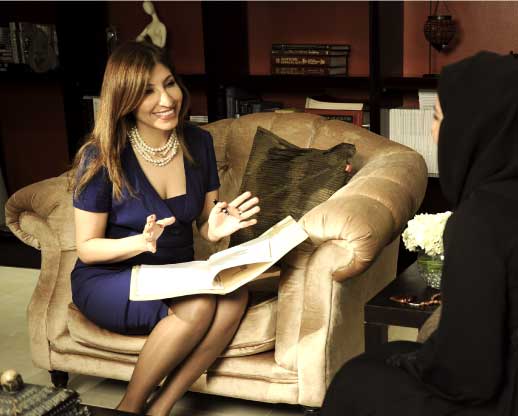 Our Commitment To You
It is perfectly normal to feel uncomfortable with the idea of surgery or injections. Don't worry, we will guide you smoothly and comfortably along the entire process to allow you to make the best decision. At Al Shunnar Plastic Surgery, our experts have more than 20 years of experience in plastic and cosmetic procedures and have helped more than 10,000 patients safely achieve their dream of beauty and confidence. We will identify the most suitable expert for you, who will listen to you, understand and identify your individual and detailed requirements in a tailor-made consultation, advise you on what you expect from the right treatment and ultimately develop the most suitable treatment plan with you.
The Mommy Makeover Process
a) The Consultation
The first step of a mommy makeover procedure is having a detailed consultation and examination in the clinic with our board-certified plastic surgeon, to determine a tailor-made plan for each candidate.
b) The Surgery
The second step is to schedule the mommy makeover procedure with the highly qualified and experienced plastic surgeon who is an expert in mommy makeover and body contouring procedures. Depending on the procedures being done, the surgery time for a mommy makeover varies from procedure to procedure, but it's done under general anesthesia.
Prior to the surgery, each patient is screened to ensure that it is safe to proceed with the procedure. This includes a pre-anesthetic consultation, blood testing, and to ensure the patient is a fit candidate for the procedure.
The mommy makeover procedure is conducted in a hospital operating theatre and the patient typically spends 1 night in the hospital after surgery to recover. He or she can spend more time if required.
The expert plastic surgeon accompanies the patient throughout the entire process of recovery and healing, through scheduled follow-ups.
c) The Recovery
Upon discharge from the hospital, the patient typically has minor bandages, which are changed the following day, and new ones placed.  The patient is given a compression garment in cases of liposuction and tummy tuck, which she has to wear throughout for the next 30 days, after which it can be worn for only 12 hours a day for 30 more days.
A sufficient amount of bed-rest is recommended during the recovery period, which can be about 2 weeks. Strenuous activity should be avoided, but normal day-to-day activities can typically be resumed after these 2 weeks.
Over a period of about 4 weeks, the patient would typically have several post-operation visits to the clinic to monitor the healing process.
Precautions
Although a mommy makeover procedure is straightforward, it is important that the right level of intervention or treatment is determined and that the procedure, whether surgical or non-surgical be performed by a qualified and expert plastic surgeon. A potential candidate has to fit into certain criteria to be eligible for the procedure and should:
Have finished with childbearing
Be in good physical and mental health
Have excess fat and saggy skin in the abdominal area
Have breasts with lost volume and are sagging
Have over-size breasts that are causing you discomfort
Have realistic expectations regarding the end results
Have stable weight
What To Expect From A Mommy Makeover
The main benefit of a mommy makeover is the reshaping and contouring of the body back to its pre-baby form. Since everyone is different, the expected results of a mommy makeover might vary from person to person, but benefits typically include:
Enhanced self-image
Contoured and toned body
Symmetrical breasts
Restoration of breast volume
Sculpted waistline
A boost in self-confidence
Next Steps
Book your appointment for a Consultation
Would you like to understand what the best options for a younger, fresher, better-looking-you are? Meet one of our experts at Al Shunnar Plastic Surgery for a personal consultation, to develop a tailor-made plan for you. Contact us or book an appointment and our patient care coordinators will identify the most suitable expert for you.