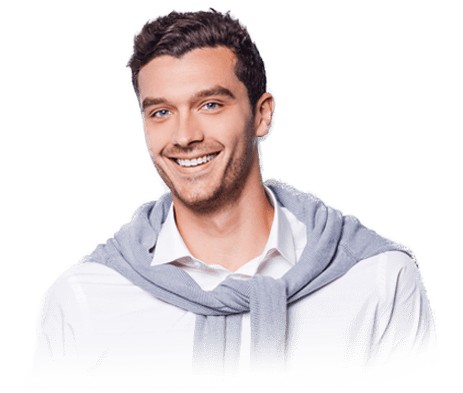 For Men
As men age, just like women, they face several issues from the face to the abdomen and lower bodies which start subtly and gradually increase over time. These include:
Wrinkling on the face
Loss of facial volume
Hooded eyelids
Drooping brow
Asymmetrical nose
Double chin
Gynecomastia
Stubborn fat
Loose hanging skin following weight loss
Male Plastic Surgery Procedures
Al Shunnar Plastic Surgery Dubai offers a variety of procedures that reverse the signs of aging and helps a man attain a more attractive new physique while preserving his masculinity.
They include:
Our Guidance and our Commitment to You
Our highly trained and experienced staff will guide you smoothly and comfortably along the entire process to allow you to make the best decision. At Al Shunnar Plastic Surgery, our experts have more than 20 years of experience in plastic and cosmetic procedures and helped more than 10,000 patients safely achieve their dream of beauty and confidence. We will identify the most suitable expert for your Gynecomastia surgery in Dubai, will listen to you, understand and identify your individual and detailed requirements in a tailor-made consultation, advise you on what you expect from the right treatment, and ultimately develop the most suitable treatment plan for you.
The Male Procedures Process
a) The Consultation
The first step of a Male procedure is having a detailed consultation and examination in the clinic with our Board-Certified Plastic Surgeon to determine a tailor-made plan for each candidate.
b) The Surgery
The second step is to schedule the right Male procedure with a highly qualified and experienced Plastic Surgeon who is an expert in male procedures and other body contouring procedures.
At Al Shunnar Plastic Surgery, each patient is provided with a detailed consultation for Male procedure/treatment in Dubai, to ensure that it is safe to proceed. This includes a pre-anesthetic consultation, blood testing, and ensuring the patient is a fit candidate for the procedure.
The Male procedures are conducted in our clinic or a hospital operating theatre.
c) The Recovery
The expert Plastic Surgeon accompanies the patient throughout the entire process of recovering and healing through scheduled follow-ups.
An ideal candidate is:
Generally healthy both physically and mentally
One with realistic expectations
Be a non-smoker
A male whose condition cannot be treated with alternative medical treatment
Should not have a life-threatening illness or medical conditions that can impair healing
Be at a stable weight
What to expect from Male Procedures
The main benefit of Male procedures is well-enhanced masculine contours which make a notable difference in how you look and feel. Since everyone is different the expected results of Male procedures might vary from person to person, but benefits typically include:
A more masculine figure
Improves posture
Eases physical activities
Improved physical health
Boosts confidence and self-esteem
Next steps
Would you like to understand what the best options for a younger, fresher, better-looking you are? Meet one of our experts at Al Shunnar Plastic Surgery, for a personal consultation to develop a tailor-made plan for you. Contact us or Book an appointment and our patient care coordinator will identify the most suitable expert for you.