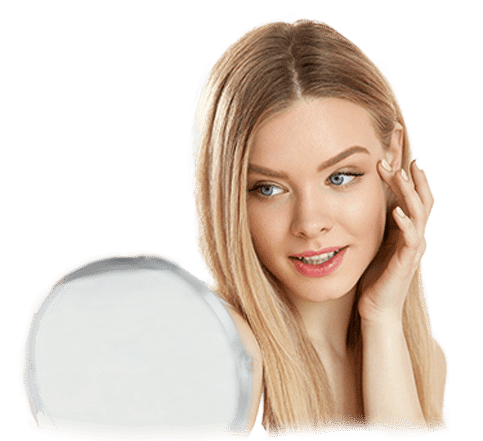 Dermal Fillers
It has been proven that many visible signs of aging can be traced back to volume loss, mostly on the face. Not only do cheeks look a little bit hollow and lines become etched around the mouth and nose, but facial tissues thin out as well. This gives an individual the need to take certain measures in order to feel more comfortable and youthful such as;
Smoothing out the marionette lines
Restoring and enhancing volume loss to the temples or sunken cheeks
Getting rid of vertical lip lines
Enhancing and plumping the lips
Smoothing out creases on the chin
Improving symmetry on the face
Dermal fillers, simply know as face fillers in Dubai, are used to achieve the above goals. A dermal filler is a soft tissue filler with a gel-like consistency that is injected into the skin to restore volume and fullness to the target area. When injected beneath the skin, fillers enhance facial contours, smooth fine lines and soften creases, which results in a more youthful and rejuvenated facial appearance.
Dermal Fillers Options
Over the years, the face naturally loses subcutaneous fat thus bringing the facial muscles closer to the skin's surface. This causes effects like crow's feet and smile lines to become more apparent. The facial muscles also stretch adding to the volume loss. Other factors that contribute to the aging of the facial skin include lifestyle, genetics and sun exposure.
There are different types of Dermal fillers and the most common are;
Hyaluronic Acid: This is a natural substance that is found in the body. It is normally extracted and reformulated and has become one of the most popular compounds in Dermal fillers. When injected into the skin, it improves the skin's contour, reduces hollowness, and rejuvenates the skin.
Calcium Hydroxyapatite: This is naturally found in human bones and it is a mineral-like compound. It lowers the risk of an allergic reaction and produces very natural results. It is mostly used for reconstructive surgery and dentistry and it has a long safety record.
Polyalkylimide: This is a semi-permanent dermal filler and it is used to plump lips, treat nasolabial folds, depressed scars, replace facial volume lost due to aging, and enhance cheekbones. It also boosts the production of collagen.
Polylactic Acid: This is a synthetic dermal filler which when injected into the face causes the body to produce its own collagen, making it a collagen stimulator. It works particularly well in the lower half of the face by plumping thin lips, treating nasolabial folds and filling laughter lines. The results of this dermal filler are not instant, but they appear gradually as the collagen forms.
Polymethyl-Methacrylate Microspheres (PMMA): This is also a semi-permanent filler which is mostly used to treat folds and furrows and medium to deep wrinkles. It also fills out pitted scars and augments thin lips.
The Plastic Surgeon or Dermatologist usually determines the best type and volume filler that is needed for a particular area of concern. At Al Shunnar Plastic Surgery we prefer using the temporary fillers namely Hyaluronic acid fillers or Calcium Hydroxyapatite.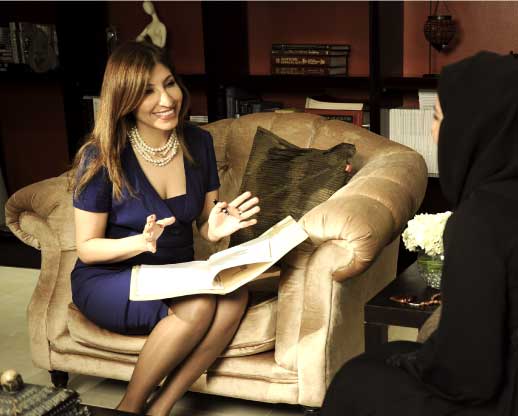 Our Commitment To You
Our highly trained and experienced staff will guide you smoothly and comfortably along the entire process of having dermal fillers in Dubai, which will allow you to make the best decision. At Al Shunnar Plastic Surgery, our experts have more than 20 years of experience in plastic and cosmetic procedures and have helped more than 10,000 patients safely achieve their dream of beauty and confidence. We will identify the most suitable expert for you, will listen to you, understand and identify your individual and detailed requirements in a tailor-made consultation, advise you on what you expect from the right treatment and ultimately develop the most suitable treatment plan with you.
The Dermal Filler Process
a) The Consultation
The first step of having a dermal filler treatment in Dubai is to have a detailed consultation and examination in the clinic with our Board-Certified Plastic Surgeon or Dermatologist, to determine a tailor-made plan for each candidate.
b) The Treatment

The second step is to either proceed right away or schedule the dermal filler procedure with the Plastic Surgeon or Dermatologist who is an expert in Dermal fillers and anti-aging procedures. The treatment, which is done under topical anaesthesia, takes anywhere from 20 minutes to one hour depending on the area of concern.
Prior to any treatment procedure or surgery at the clinic, each patient is screened to ensure that it is safe to proceed with the procedure.
During the Dermal filler procedure, the facial appearance is first evaluated, and the skin tone examined. An anaesthetic cream is applied to numb the skin or local anesthesia is administered, although the injections can be easily tolerated by patients with high pain tolerance even without a topical anaesthetic. The dermal filler is then injected, massaged and moulded, and evaluated on the area of concern.
The expert physician accompanies the patient throughout the entire process of recovery and healing, through scheduled follow-ups, when necessary.
c) The Recovery
Recovery from dermal filler injections vary for each patient depending on the type of filler used. Normal activities can be resumed immediately although strenuous activities should be avoided for about 24 to 48 hours after the procedure. This is so as to minimize the swelling and bruising.
Most Dermal filler results are noticeable almost immediately and the results last from four months to years depending on the filler that the patient used.
After 14 days, the patient would typically have a follow-up visit to the clinic to monitor the state of the filler, and if he/she requires a touch-up.
Precautions
Although a dermal filler procedure is straightforward, it is important that the right level of intervention or treatment is determined and that the procedure, whether surgical or non-surgical be performed by a qualified and expert Plastic Surgeon or Dermatologist. A potential candidate has to fit into certain criteria to be eligible for the procedure and should have:
Realistic expectations regarding the expected results.
Be in good health both physically and psychologically.
Commitment to maintain good skin health.
Have a positive outlook in life.
What To Expect From A Dermal Filler Injections
The main benefit of dermal fillers is restoring lost volume to the face. Since everyone is different, the expected results might vary from person to person, but benefits typically include;
A younger looking you
Plumped lips
Softened facial creases and wrinkles
Volume restoration to hollow areas of the face
Reconstructed contours of the facial features
Improved appearance of recessed scars
Next steps
Book your appointment for a Consultation.
Meet one of our experts at Al Shunnar Plastic Surgery for a personal consultation, to develop a tailor-made plan for your dermal fillers treatment in Dubai. Contact us or book an appointment and our patient care coordinators will identify the most suitable expert for you.