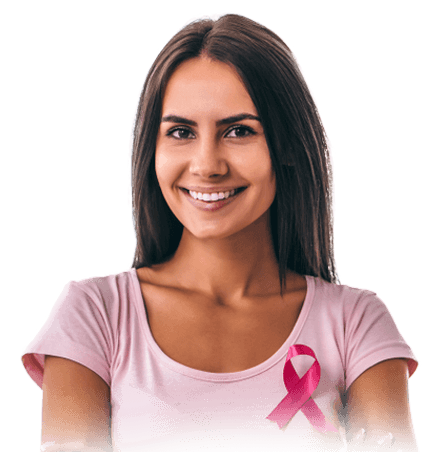 Medical Tattoo – Semi Permanent Makeup
Applying makeup and looking beautiful can make someone feel great and confident about themselves. Doing it on a daily basis and spending five to ten minutes or more on it is quite tiring, especially if you are in a rush, and you remember that you have to wash it all off later before going to bed. Some of the facial features that are mostly targeted when applying makeup include;
Brows
Eyeliner
Lips
Beauty spots
Medical tattooing or commonly known as Semi-permanent makeup in Dubai, offers a long-term solution on the above facial features, which allows you to say goodbye to the lengthy makeup routine process. Semi-permanent makeup not only naturally enhances your features but also gives you the freedom of not applying makeup on a daily basis. It also gives more definition and shape to your natural features.
Medical tattoos may also be used post-surgery to either visually recreate the look of specific body parts such as the nipple tattoo or more specifically the areola tattoo following breast cancer reconstruction surgery, or, in the event of surgical scars or burns, to restore natural skin tones.
Semi-Permanent Makeup Technique Options
The medical tattoo or cosmetic tattoo industry is always evolving and growing with each passing year. This is because yesteryear's medical tattoos were a solid block of color which would last for 10 plus years. Today, more advanced topical methods are being used, which allow for fading thus ensuring that individuals can simply alter the shape or color of their medical tattoo every 12-18 months.
Eyebrows: The technique, also known as microblading in Dubai, works by individually tattooing hair strokes on the eyebrows. It continues to spawn new techniques. One of the most popular techniques is micro-feathering, which mimics the native hairs on the eyebrows. This technique involves filling the gaps and sparsely covered areas, which results in a very natural look. There is also the ombre technique, in which the brow is slightly more faded towards the front of the face with more added depth towards the arch.
Eyeliner: When it comes to the eye lashes, a semi-permanent eyeliner has become very popular. However, the latest trend is having tiny micro-droplets of pigment that are nestled in between each lash so as to add a thick, fluttery appearance of the lashes. This gives undetectable definition for the eyes.
Lips: The lips' lost border is replenished, thus creating a more youthful appearance. This lip tattoo also gives an illusion of a fuller pout without the need for injections and creating a beautiful hue so you do not need to apply lipstick all the time.
Beauty spots: Freckle tattoos are not only beautiful but inherently youthful as well. The best thing about them is that you can get them without the need to worry about sun damage to your skin.
Scar Camouflage: For patients with scars or burns, micropigmentation has been successful in pigmenting those non-responsive areas. Patients with surgical scars or burns can be re-pigmented to restore natural skin tones. Slight fading sometimes occurs. However, touch-up can easily be done at a later date.
Areola: A pinkish- brownish colour is applied to the areola and can appear to change the actual size of the areola if desired.  Cancer patients undergoing Breast Reconstruction can greatly benefit from the application.
Vitiligo: Vitiligo patients best option to address the effects of a lack of pigment is often medical tattooing. Matching flesh tones are applied to areas of skin void of pigment.
Our Commitment To You
Our highly trained and experienced staff will guide you smoothly and comfortably along the entire process of having semi-permanent makeup or tattoo in Dubai, which will allow you to make the best decision. At Al Shunnar Plastic Surgery, our experts have more than 20 years of experience in plastic and cosmetic procedures and have helped more than 10,000 patients safely achieve their dream of beauty and confidence. We will identify the most suitable expert for you, who will listen to you, understand and identify your individual and detailed requirements in a tailor made consultation. He or she will advise you on what you should expect from the right treatment and ultimately develop the most suitable treatment plan with you.
The Semi Permanent Makeup Process
a) The Consultation
The first step of a medical tattoo is having a detailed consultation and examination in the clinic with our Board-certified Plastic Surgeon or our Board-Certified Micropigmentation Specialist, to determine a tailor-made plan for each candidate.
For breast cancer reconstruction patients, the medical tattoo is typically discussed with the Board-Certified Plastic Surgeon prior to the breast surgery and the process coordinated with the surgery and subsequent nibble reconstruction. The areola medical tattoo is however performed in the clinic after recovery from the main surgery.
b) The Procedure
The second step is to schedule the medical tattoo procedure with the highly qualified and experienced Board-Certified Micropigmentation Specialist who is an expert in semi-permanent makeup and anti-aging procedures. Most of these procedures take about 1 hour to complete the process.
Botox, dermabrasion and chemical peels should be avoided a few weeks prior and after the treatment. If you have an event coming up, schedule your appointment at least 3 – 4 weeks prior to the event.
Eyebrows: At the start of the treatment, numbing cream is first applied before the tattooing begins. According to clients, the whole experience feels like a very light scratching.
Eyeliner: The tattooing machine used is quite gentle and feels like an electric toothbrush during the procedure.
Lips: A darker shade around the lip line is blended with a softer shade in the middle of the lips with very little color in the center.
Beauty spots: A pattern is first drawn on you for approval before the procedure begins.
The expert accompanies the patient throughout the entire process of recovery and healing, through scheduled follow-ups.
Brows: Although there is no formal downtime, the brows should be kept dry for at least 2 days. The results usually last for about a year.
Eyeliner: The eyes may feel sore for a while but this usually fades away after a few hours. They however need to use eye drops for at least 48 hours.
Lips: There is usually some tenderness after the procedure but this fades away after a few hours. Applying an antiseptic cream or ointment until you heal is recommended.
Beauty spots: The tattooed area needs to be kept dry for a week as it heals.
Over a period of about 2 – 4 weeks, the patient would have a post-treatment visit to the clinic to monitor the healing process.
Precautions
Although a semi-permanent tattoo procedure is straightforward, it is important that the right level of intervention or treatment is determined and that the procedure, be performed by a qualified and expert medical aesthetician. A potential candidate has to fit into a certain criteria to be eligible for the procedure and should have:
Realistic expectations regarding the expected results.
Be in good health both physically and psychologically.
Be above 18 years of age
Pregnant and nursing women are not eligible candidates for medical tattoos.
What To Expect From A Medical Tattoo
The main benefit of semi-permanent tattooing is being able to cut down the amount of time spent applying makeup. Since everyone is different, the expected results of a medical tattoo might vary from person to person, but benefits typically include:
Improved features with shape and definition
It is a great alternative to the daily makeup
It is great for trainers, athletes and swimmers
It comes in handy if you have an unsteady hand
It is excellent for people who have lost their hair through alopecia or chemotherapy
No need to suffer from allergies to cosmetics
Won't interfere with contact lenses
Won't smear on oily skin
Look your best at all times even with a busy lifestyle.
Is It Sanitary?
Yes, needles or pigment are discarded after each application.
What About The Recovery Time?
Recovery is almost immediate! Most patients resume all normal activities within 24 hours. Some redness and swelling is normal and will begin to disappear within 2 hours.
Any Problem For Allergic People?
No, the application is not deep enough to penetrate the blood stream and there is no allergic reaction. Actually many people who suffer from allergies use semi-permanent make-up because it replaces cosmetic products they are unable to tolerate.
Enjoy looking your best, naturally!
Next Steps
Book your appointment for a Consultation.
Would you like to understand what the best options for a younger, fresher, better-looking-you are? Meet one of our experts at Al Shunnar Plastic Surgery for a personal consultation, to develop a tailor-made plan for having a medical tattoo or semi-permanent makeup in Dubai. Contact us or book an appointment and our patient care coordinators will identify the most suitable expert for you.