Breast Lift With Internal Bra
Women typically prefer a well-toned breast both in shape and position on the chest wall. However, women with badly damaged tissues in the breasts sometimes face discomforts which can impair their day to day activities. The breasts may be sagging after going through a weight loss journey, or from genetics or post pregnancy. To fix some of these issues, one might have to undergo a correction surgery, called breast lift or mastopexy, which will correct:
Breasts that have weak tissues
Breasts that are sagging extensively
Malpositioned breast implants
An internal bra breast lift surgery is used for women who have weak tissues in their breasts in order to achieve longer lasting results of firmer, more toned and better-looking breasts.
Breast lift with internal bra is a cosmetic procedure where a Galaflex mesh (known as poly-4-hydroxybutyrate) is added under the breast tissues to support, elevate and reinforce the breast. This mesh naturally breaks down into carbon dioxide and water similar to the stitches used for surgery. When the mesh is dissolving, elastin and collagen is formed thus making the native tissue stronger by creating a network that is now known as an internal bra.
Breast Lift (Mastopexy) With Internal Bra Technique
The technique used in a breast lift with internal bra procedure acts like a cup of a push-up bra within the tissues in the breast thus a remedy for the sagging breasts. Soft tissues are reinforced with a long lasting and flexible scaffold that integrate the natural breast tissues. The scaffold boosts the natural tissue's growth that will then be reabsorbed over a period of twelve to eighteen months, bringing out natural, youthful, firm breasts.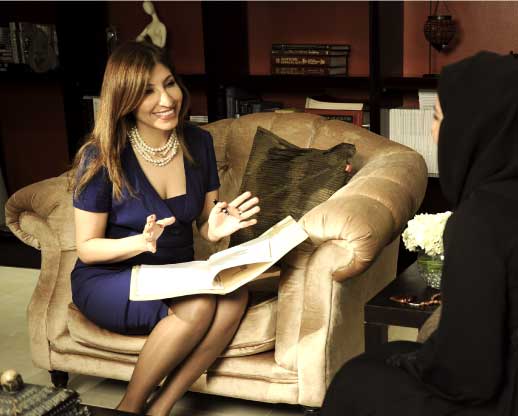 Our Commitment To You
Our highly trained and experienced staff will guide you smoothly and comfortably along the entire process to allow you to make the best decision for your Breast Lift with Internal Bra in Dubai. At Al Shunnar Plastic Surgery, our experts have more than 20 years of experience in plastic and cosmetic procedures and have helped more than 10,000 patients safely achieve their dream of beauty and confidence. We will identify the most suitable expert for you, who will listen to you, understand and identify your individual and detailed requirements in a tailor made consultation, advise you on what to expect from the breast lift with internal bra procedure and ultimately develop the most suitable treatment plan with you.
The Internal Bra Process
a) The Consultation
The first step of breast lift with internal bra procedure is having a detailed consultation and examination in the clinic with our Board-Certified Plastic Surgeon, to determine a tailor-made plan for each candidate. More specific idea for the end results will be given to you.
b) The Surgery
The second step is to schedule the internal bra surgery with the highly qualified and experienced Plastic Surgeon who is an expert in breast lift and other breast surgery procedures. Prior to the surgery, each patient is screened to ensure that it is safe to proceed with the surgery. This includes a pre-aesthetic consultation, blood testing, and to ensure the patient is a fit candidate for the breast lift with internal bra procedure.
The procedure is an outpatient surgery that takes approximately two to four hours under general anesthesia, and sometimes local with intravenous sedation, and one can return home once it's done. The technique of internal bra is usually combined with a full breast lift or periareolar lift that helps in tightening any loose skin on the breast. The procedure enhances the natural breast tissues that sometimes a breast lift or augmentation alone can't achieve. An oval shaped mesh material is inserted to the lower part of the breast and then suspended near the breastbone (chest wall) that lifts the breast in a natural sling.
The expert Plastic Surgeon accompanies the patient throughout the entire process of recovery and healing, through scheduled follow-ups.
c) The Recovery
There will be some swelling, bruising and redness after the procedure. The patients will likely wear a surgical support bra for several days to minimize the swelling. Medication will be prescribed to alleviate any discomfort. Strenuous activities should be avoided for at least four weeks following the procedure. You can return to work after a week and the optimal results should be visible after about 6 weeks.
Over a period of about 4 weeks, the patient would typically have several post-operation visits to the clinic to monitor the healing process.
Precautions
Although an internal bra procedure is straightforward, it is important that the right level of intervention or treatment is determined and that any procedure, whether surgical or non-surgical be performed by a qualified and expert Plastic Surgeon. A potential candidate for an internal bra surgery procedure has to fit into certain criteria to be eligible for the procedure and should have:
Realistic expectations regarding the expected results.
Be in good health both physically and psychologically.
Mild to moderate ptosis
Breast tissue that is too saggy or too heavy for a circumareolar lift
What To Expect From A Breast Lift Internal Bra
The main benefit of an internal bra lift surgery is to give a better support for the breasts from the inside. Since everyone is different, the expected results of an internal bra surgery might vary from person to person, but benefits typically include:
Having an optimal cleavage
Tightened loose skin on the breasts.
Firm breasts because the weak tissues are tightened internally.
Repositioned breast implants that once had an implant malposition.
Next Steps
Meet one of our experts at Al Shunnar Plastic Surgery for a personal consultation, to develop a tailor-made plan for you. Contact us or book an appointment and our patient care coordinators will identify the most suitable expert for you.