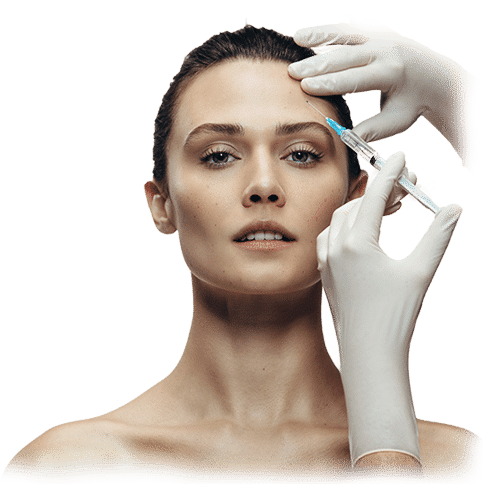 Juvéderm /Restylane
With aging comes collagen depletion, loss of volume and constant motion cracks on the skin. Repetitive facial expressions and movements lead to wrinkles on the face because the skin loses its elasticity over time. Once the signs of aging begin to show, there are some issues of concern which include;
Facial wrinkles, fine lines, creases and folds
Recessed areas around the cheekbones and eyes
Aging or thin lips
Surgical scars, acne scars or other skin depressions
Restylane or Juvéderm fillers are one of the greatest treatments for all of the above, and are also safe and effective for all skin types and tones.
These are a hyaluronic acid-based dermal fillers, which plump up wrinkles and folds. Hyaluronic acid is naturally found in the body, but it diminishes with age which makes folds and lines more apparent. The fillers increase the amount of hyaluronic acid to the skin thus reducing these wrinkles and folds.
Restylane And Juvéderm Technique
A Hyaluronic acid filler is considered as a revolutionary dermal filler because;
It is safe and effective for all skin types
It gives smooth and natural looking results
A single treatment can last up to a year
It has different formulations and consistencies for customized results e.g. Juvéderm Volbella or Restylane Lip for the lips
It is non-invasive
It is a quick treatment and so is the recovery
Its effects are visible immediately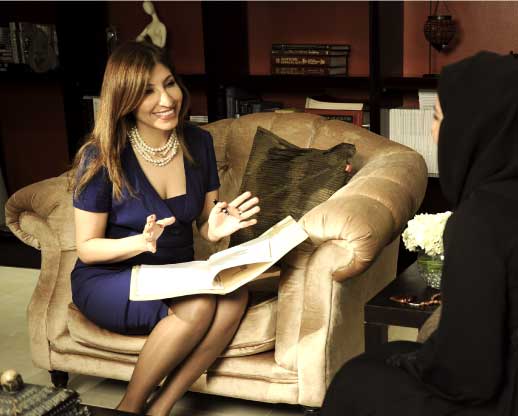 Our Commitment To You
Our highly trained and experienced staff will guide you smoothly and comfortably along the entire process of having Restylane/Juvéderm treatment in Dubai, which will allow you to make the best decision. At Al Shunnar Plastic Surgery, our experts have more than 20 years of experience in plastic and cosmetic procedures and have helped more than 10,000 patients safely achieve their dream of beauty and confidence. We will identify the most suitable expert for you, will listen to you, understand and identify your individual and detailed requirements in a tailor-made consultation, advise you on what you expect from the right treatment and ultimately develop the most suitable treatment plan with you.
The Restylane/ Juvéderm Process
a) The Consultation
The first step of a Juvéderm filler treatment in Dubai, is to have a detailed consultation and examination in the clinic with our Board-Certified Plastic Surgeon or Dermatologist, to determine a tailor-made plan for each candidate.
b) The Treatment
The second step is to either proceed right away or schedule the procedure with the highly qualified and experienced Plastic Surgeon or Dermatologist who is an expert in fillers and anti-aging procedures. The procedure requires 20 minutes, depending on the area being treated, under topical anaesthesia.
Prior to any surgery or treatment, each patient is screened to ensure that it is safe to proceed with the procedure.
During the procedure, which is done in the clinic, the areas to be treated are usually marked then the doctor injects the dermal filler into the target area. The area is then lightly massaged and moulded so as to ensure even distribution as well as to reduce the chances of swelling.
Juvéderm and Restylane injections usually contain a small amount of pain reducing lidocaine, which helps in minimizing discomfort and pain during the treatment.
The expert physician accompanies the patient throughout the entire process of recovery and healing, through scheduled follow-ups.
c) The Recovery
The recovery time from a Juvéderm/Restylane filler procedure is usually minimal although patients are advised to avoid strenuous activities, sun exposure and wearing makeup. Due to slight swelling and bruising, the patient is given an ice pack to apply on the treated areas so as to reduce any discomfort.
The results of dermal fillers are visible almost immediately or after the swelling reduces. The results usually last between 6 months to 2 years depending on which filler product was used and where it was placed.
After 14 days, the patient would typically have a follow-up session with the expert physician to monitor the condition of the filler, and to have a touch-up if needed.
Precautions
Although performing fillers is straightforward, it is important that the right level of intervention or treatment is determined and that the procedure is performed by a qualified Plastic Surgeon or Dermatologist. A potential candidate for dermal fillers has to fit into certain criteria to be eligible for the procedure and should:
Be an adult
Be someone who wants to enhance his or her facial features
Have realistic expectations regarding the expected results.
Be in good health both physically and psychologically.
What To Expect From A Juvéderm Treatment
The main benefit of a dermal filler treatment is plumping up facial features. Since everyone is different, the expected results of Juvéderm might vary from person to person, but benefits typically include:
The results last up to a year
Only one treatment is needed for optimal results
A younger looking you
Smooths the skin
Gets rid of wrinkles and fine lines
Augments the lips
It does not require any allergy testing
Next Steps
Book your appointment for a Consultation.
Meet one of our experts at Al Shunnar Plastic Surgery for a personal consultation, to develop a tailor-made plan for you. Contact us or book an appointment and our patient care coordinators will identify the most suitable expert for you.