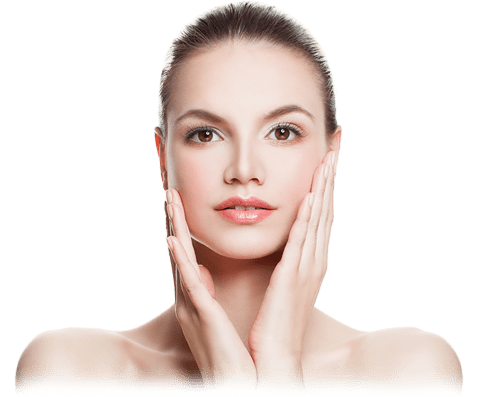 Thermage
Exercise and dieting are some of the ways one can achieve a toned body and healthy-looking skin. Unfortunately, there are times when these two are not enough to positively change every part of the body with a goal of looking young and fresh. Some of the reasons that can make one feel inadequate about their looks include:
Having wrinkles and loose skin on the face and neck.
Drooping upper eyelids.
Sagging jawline.
Having loose skin above the knees.
Sagging skin on the thighs, abdomen and legs.
Thermage is a non-surgical procedure used to tighten the skin particularly on the face, arms, abdomen, buttocks, and thighs with the goal of delivering natural-looking results and improving mild to moderate appearance of cellulite.
Thermage Treatment Technique
The skin is naturally kept firm and tight by collagen. Sadly, this breaks down as we age thus leaving the skin saggy and wrinkled.
Thermage's non-invasive technology combines the thermal effect of radiofrequency energy (unipolar) with a cooling process treatment that protects the deeper surface of the skin's layers. The heat applied encourages the contraction and production of new collagen. This enhances creation of smoother and firmer skin after one treatment, with the results continuing to improve with time.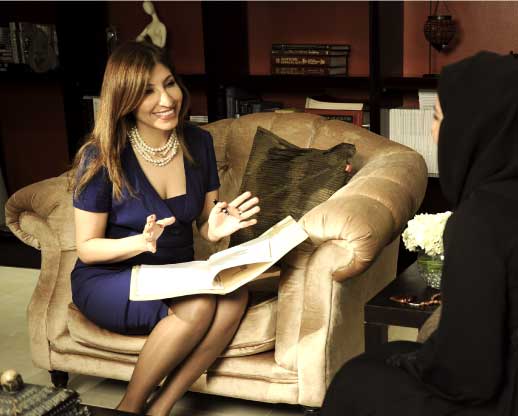 Our Commitment To You
Our Highly trained and experienced staff will guide you smoothly and comfortably along the entire process of a thermage treatment in Dubai, which allows you to make the best decision. At Al Shunnar Plastic Surgery, our experts have more than 20 years of experience in plastic and cosmetic procedures and have helped more than 10,000 patients safely achieve their dream of beauty and confidence. We will identify the most suitable expert for you, will listen to you, understand and identify your individual and detailed requirements in a tailor-made consultation, advise you on what you expect from the right treatment and ultimately develop the most suitable treatment plan with you.
The Thermage Treatment Process
a) The Consultation
The first step of a Thermage procedure is having a detailed consultation and examination in the clinic with our Board-Certified Plastic Surgeon or Dermatologist, to determine a tailor-made plan for each candidate. Here, the condition of your skin is assessed to confirm if the Thermage procedure is good for you.
b) The Treatment
The second step is to schedule the Thermage treatment in Dubai, with the highly qualified and experienced Physician who is an expert in Thermage treatment and other skin tightening and anti-aging procedures. The treatment takes 30 to 60 minutes depending on the areas to be treated.
Prior to any treatment at the clinic, each patient is screened to ensure that it is safe to proceed with the procedure.
The areas of concern to be treated are grid-marked, which ensures a uniform and consistent targeted treatment. Areas that can be treated include the jawline, cheeks and forehead, upper and lower eyelids, face, arms, thighs, buttocks, and abdomen. During the treatment, a thin liquid gel is applied on the areas to be treated in order to protect the surface of the skin and provide some comfort when the procedure is being done.
Unipolar radiofrequency is used to heat the skin which stimulates collagen production. The tip of the Thermage device releases heat energy and cryogen cooling at the same time in order to soothe and protect the epidermis throughout the procedure. The device also creates a gentle vibrating sensation from pulse technology it's equipped with for additional comfort.
After the treatment, the skin is cleaned and hydrated as a final step and the patient is allowed to go home or resume his/her day-to-day activities.
The expert Plastic Surgeon or Dermatologist accompanies the patient throughout the entire process of recovery and healing, through scheduled follow-ups.
c) The Recovery
The Thermage technology incorporates vibration which is comforting to the patient, but he/she is prone to feeling a heating sensation. This usually causes redness and/or minor swelling after treatment. There is no need to worry because this goes away after 24 hours.
Maximum results are usually visible two to six months after the procedure. The patient is recommended to take a yearly Thermage treatment to maintain the results. This is because Thermage is a preventive treatment and its benefits increase with every treatment session.
Skin maintenance and sunscreens are recommended as part of regular skin care regimen.
Precautions
Although a Thermage procedure is straightforward, it is important that the right level of intervention or treatment is determined and that the procedure be performed by a qualified and expert Physician. Thermage in Dubai is typically prescribed by a Board-Certified Dermatologist or a Plastic Surgeon. A potential candidate has to fit into certain criteria to be eligible for the procedure and should:
Be between 30-60 years old with a need to slow down the loss of collagen to preserve the quality of their skin.
Have loose skin in various areas of the body, especially the face and neck.
Not be expectant.
Have realistic expectations regarding the expected results.
Be in good health both physically and psychologically.
What To Expect From A Thermage Treatment
The main benefit of a Thermage treatment is to improve skin firmness and tissue elasticity. Since everyone is different, the expected results of a Thermage procedure might vary from person to person, but benefits typically include:
A toned and firm skin.
Long lasting results.
Little or no downtime.
It's a fast and effective procedure that delivers maximum results.
It's a non-invasive procedure without any injections or incisions.
Next Steps
Book your appointment for a Consultation
Meet one of our experts at Al Shunnar Plastic Surgery for a personal consultation, and develop a tailor-made plan to have a thermage treatment in Dubai. Contact us or book an appointment and our patient care coordinators will identify the most suitable expert for you.