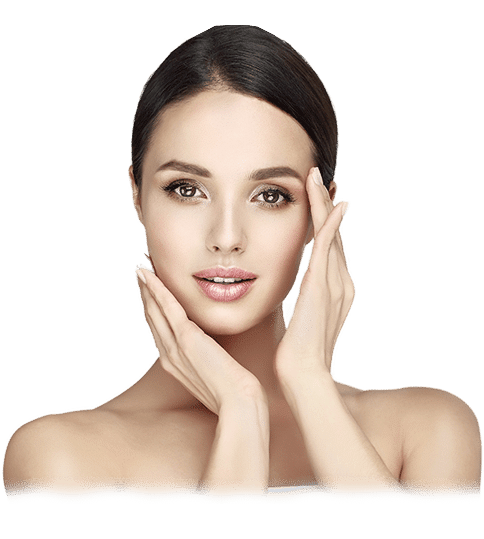 Laser Skin Resurfacing
Wanting the skin to look great and to have a youthful glow is everyone's dream. Some individuals achieve it easily while others do not. With aging comes increasing skin laxity which leads to fine lines and wrinkles. Also, after going through and dealing with an acne breakout, one might be left with shallow scarring, even many years later. These skin issues are a hindrance to the glowing radiant skin that many people wish to have. Other types of skin issues that can bother a person include:
Age spots
Scars
Sagging skin
Crow's feet
Enlarged pores
Warts
Uneven skin tone
Laser skin resurfacing treats all of the above issues leaving the skin looking younger and healthier. It is a laser-based skin care treatment that is performed by a laser-certified and experienced dermatologist or aesthetician to help improve skin appearance and texture.
Laser Skin Resurfacing Technique Options
Laser skin resurfacing directs short, concentrated, pulsating beams of light at irregular skin, thereby precisely removing the damaged top skin layers. This procedure is also known as laser peel, laser vaporization or lasabrasion.
There are two types of lasers which are mostly used in laser skin resurfacing and each of the lasers vaporizes damaged skin cells at the surface-level. The lasers are the carbon dioxide (CO2) and erbium laser.
The goal of a facelift procedure is to surgically or non-surgically repair the signs of aging by repositioning and lifting underlying facial tissues and muscles to restore volume, eliminate wrinkles and folds, and tighten sagging skin on different areas of the face. The procedure improves the overall appearance of the facial structure, which results in a more youthful look and feel.
There are two categories of a facelift procedure, which depend on the needs of the patient, as well as the recommendations of the Plastic Surgeon. These are invasive and non-invasive facelifts. A facelift surgery in Dubai refers to a surgical facelift, which is by definition more invasive than a non-surgical procedure or treatment. The Plastic Surgeon will always determine which the best technique to use is to achieve the desired result for each individual candidate.
CO2 Laser Resurfacing: This type of laser has been used for years to treat various skin issues such as scars, wrinkles, warts, and enlarged oil glands on the nose among other conditions. The fractionated CO2 uses continuous light beams or very short pulsed light energy known as ultra-pulse, which are delivered in a scanning pattern to diminish thin layers of skin with minimal heat damage. The recovery takes about 2 weeks.
Erbium laser resurfacing: Erbium laser resurfacing removes surface-level and moderately deep lines and wrinkles on the face, neck, hands or chest. One of the benefits of erbium laser resurfacing is minimal burning and shorter recovery than CO2 laser resurfacing. The Erbium laser also has fewer side effects such as bruising, swelling and redness. It also works better on darker skin tones.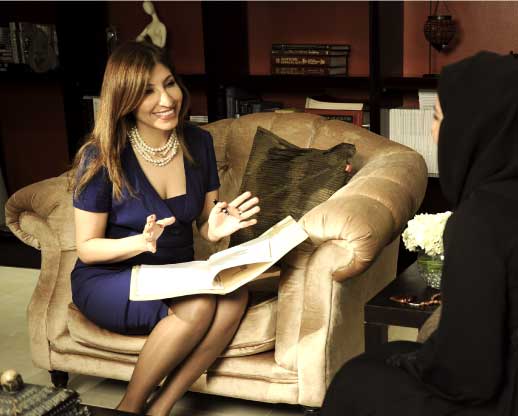 Our Commitment To You
Our highly trained and experienced staff will guide you smoothly and comfortably along the entire process of laser skin resurfacing treatment in Dubai, which will allow you to make the best decision. At Al Shunnar Plastic Surgery, our experts have more than 20 years of experience in plastic and cosmetic procedures and have helped more than 10,000 patients safely achieve their dream of beauty and confidence. We will identify the most suitable expert for you, will listen to you, understand and identify your individual and detailed requirements in a tailor-made consultation, advise you on what you expect from the right treatment and ultimately develop the most suitable treatment plan with you.
The Laser Skin Resurfacing Process
a) The Consultation
The first step of a laser skin resurfacing treatment is having a detailed consultation and examination in the clinic with our Board-certified plastic surgeon or dermatologist, to determine a tailor-made plan for each candidate.
b) The Treatment
The second step is to schedule the laser skin resurfacing procedure with the highly qualified and experienced expert in laser skin resurfacing and other anti-aging treatment procedures. The treatment requires 30-60 minutes under topical anesthesia.
Prior to the treatment at the clinic, each patient is screened to ensure that it is safe to proceed with the procedure.
Laser skin resurfacing promotes collagen production by targeting the outer layer of the while at the same time heating the lower layers of the dermis. New collagen fibers help in producing new skin which is smoother in texture and firmer to the touch.
During the procedure a topical anesthetic is applied to the area being treated, followed by a skin cleansing. The dermatologist then starts the treatment using the selected laser parameters. The laser is moved slowly on the designated area of skin. As a final step, the treatment area is dressed in medical wraps so as to protect the skin at the end of the procedure.
The treatment is done in the clinic's laser treatment room, and the patient is discharged immediately after procedure. The expert plastic surgeon or dermatologist accompanies the patient throughout the entire process of recovery and healing, through scheduled follow-ups.
c) The Recovery
After the treatment, ice packs can be used to reduce the swelling as well as any discomfort experienced. The recovery typically takes about 3 weeks, but normal day-to-day activities can typically be resumed immediately. During this period, the skin might show redness and scab over and slight peeling will occur.
Also, the patient is instructed to avoid any sun exposure, to use only gentle facial products, if needed, and not to over-touch the treated area.
Over a period of about 4 weeks, the patient would typically have several post-procedure visits to the clinic to monitor the healing process and see the results.
Precautions
Although a Laser skin resurfacing treatment is straightforward, it is important that the right level of intervention or treatment is determined by a qualified and expert plastic surgeon or dermatologist. A potential candidate has to fit into certain criteria to be eligible for the procedure and should have:
Fine lines or wrinkles
Shallow scars from acne
Non-responsive skin after a facelift
Realistic expectations regarding the expected results.
Be in good health both physically and psychologically.
What To Expect From Laser Skin Resurfacing
The main benefit of a laser skin resurfacing is a firmer, more youthful skin. Since everyone is different, the expected results of laser skin resurfacing might vary from person to person, but benefits typically include:
Reduction of the appearance of acne scars
Minimizes sun damage
Reduces wrinkles and fine lines
Improves skin texture
Stimulates collagen production
Next Steps
Book your appointment for a Consultation
Would you like to understand what the best options for a younger, fresher, better-looking-you are? Meet one of our experts at Al Shunnar Plastic Surgery for a personal consultation, to develop a tailor-made plan for having laser skin resurfacing in Dubai. Contact us or book an appointment and our patient care coordinators will identify the most suitable expert for you.