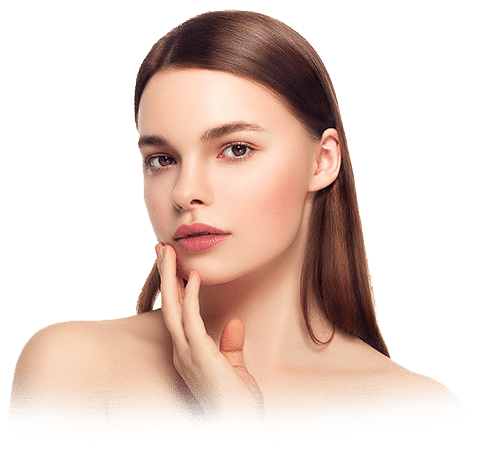 EMatrix
eMatrix is a skin rejuvenation treatment that goes beyond the typical methods of skin resurfacing. It uses bipolar radio frequency technology to place the heat energy effectively into the dermis where it can produce significant dermal impact as well as minimal epidermal disruption.
eMatrix is used to treat:
Large pores
Acne scars
Fine lines
Wrinkles
Surgical scars
Stretch Marks
It is also used as a sublative skin rejuvenation of the eyelids, face, neck, décolletage and the back of hands.
eMatrix has proven to be safe for all skin types including sensitive and fair skin, Asian skin and Dark or Black skin. It stimulates skin repair and improves the overall skin texture and glow. It tightens the pores and makes the skin texture to become firmer and smoother.
How Sublative eMatrix works
eMatrix is an innovative medical device that is similar to 'Fraxel'. It uses fractional radio frequency energy. Each pulse delivers the radio frequency energy through a grid of matrix spots and inducing skin injury that is maximized in these tiny, targeted areas, in a non-invasive manner to stimulate skin repair. The surrounding skin acts as the healing reservoir, regenerating and restoring collagen while accelerating the healing process to ensure limited downtime.
Because the bulk of energy is typically delivered underneath the top layer of the skin, the risk of activating unwanted pigmentation is usually dramatically reduced.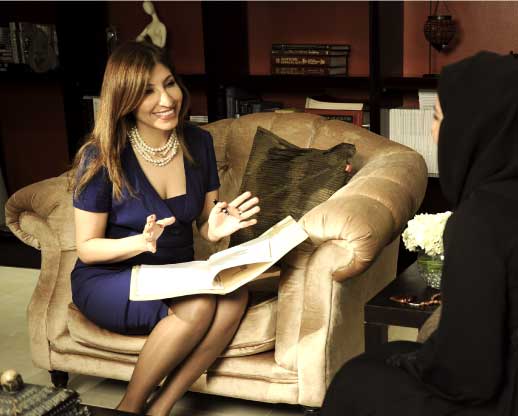 Our Commitment To You
Our highly trained and experienced staff will guide you smoothly and comfortably along the entire process of having eMatrix in Dubai, which allow you to make the best decision. At Al Shunnar Plastic Surgery, our experts have more than 20 years of experience in plastic and cosmetic procedures and have helped more than 10,000 patients safely achieve their dream of beauty and confidence. We will identify the most suitable expert for you, who will listen to you, understand and identify your individual and detailed requirements in a tailor-made consultation. He/she will advise you on what you should expect from the right treatment and ultimately develop the most suitable waist sculpting procedure plan with you.
What eMatrix treatments feel like
eMatrix treatments take between 15 and 45 minutes depending on the size of the treatment area. Numbing cream is not necessarily required but you can apply it half an hour before your treatment. If you wish, you can take painkillers before the treatment as it is allowed.
During the treatment, you will experience a mild, short tingling or burning sensation. After the treatment, you might have an effect that is similar to a mild to moderate sunburn but this subsides within 4-12 hours.
Other possible side effects include swelling and redness which can last from hours to days and can occasionally even end up to a week.
You can resume your normal skin care routine after a day including applying makeup. Tiny crusts may develop and they last for about 5-14 days, but they can easily be camouflaged with makeup or without it after the first day or so.
Results
The results develop over time and with subsequent treatments with the final results being visible within 3 to 6 months following the last treatment. However, initial results can be visible within a week or two after the treatment.
3 to 6 sessions may be required, spaced at a regular interval of 4 to 6 weeks depending on the severity of the condition.
The benefits of eMatrix are considered long-lasting with occasional touch-up sessions
Sublime eMatrix
The sublime eMatrix applicator offers fast treatments which are virtually painless. It reverses the signs of aging through wrinkle treatment and skin contouring without downtime. Sublime is ideal for targeting those telltale signs of aging such as saggy brow lines, sagging under the eyes and nasolabial folds. It can also confidently treat all types of sagginess, textural irregularities and loss of elasticity on the face, neck and other body areas.
How Sublime works
The sublime rejuvenation skin treatment combines proven and effective levels of infrared light and bipolar radio frequency energies to remodel the dermal layer of the skin through stimulating new collagen growth. Although radio frequency and laser have been used separately in the past, sublime combines them, creating the ideal comfortable skin rejuvenation treatment with very low risk of side effects and no downtime.
Most individuals return to their normal daily activities immediately after treatment. The results are gradual and cumulative which show throughout the treatment. The number of treatment sessions that are required usually depends on your skin condition.
Treatment advantages of sublime include:
Significantly less energy required
Enhanced patient comfort
Minimal to no downtime
Enhanced patient satisfaction and convenience
eMatrix skin rejuvenation is, however, not for everyone. People who should avoid it include:
Pregnant women
If you've been on Accutane within the last 6 months
People who have pacemakers, internal defibrillators or metal implants in the area of concern
People with autoimmune disease or a history of cold sores
If you've had injectable fillers in the treatment area, you need to wait at least one month after the fillers.
History of breast cancer
Book your appointment for a consultation
Would you like to understand what options are available for eMatrix in Dubai? Meet one of our experts at Al Shunnar Plastic Surgery for a personal consultation to develop a tailor-made plan for you. Contact us or Book an appointment and our patient care coordinators will identify the most suitable expert for you.